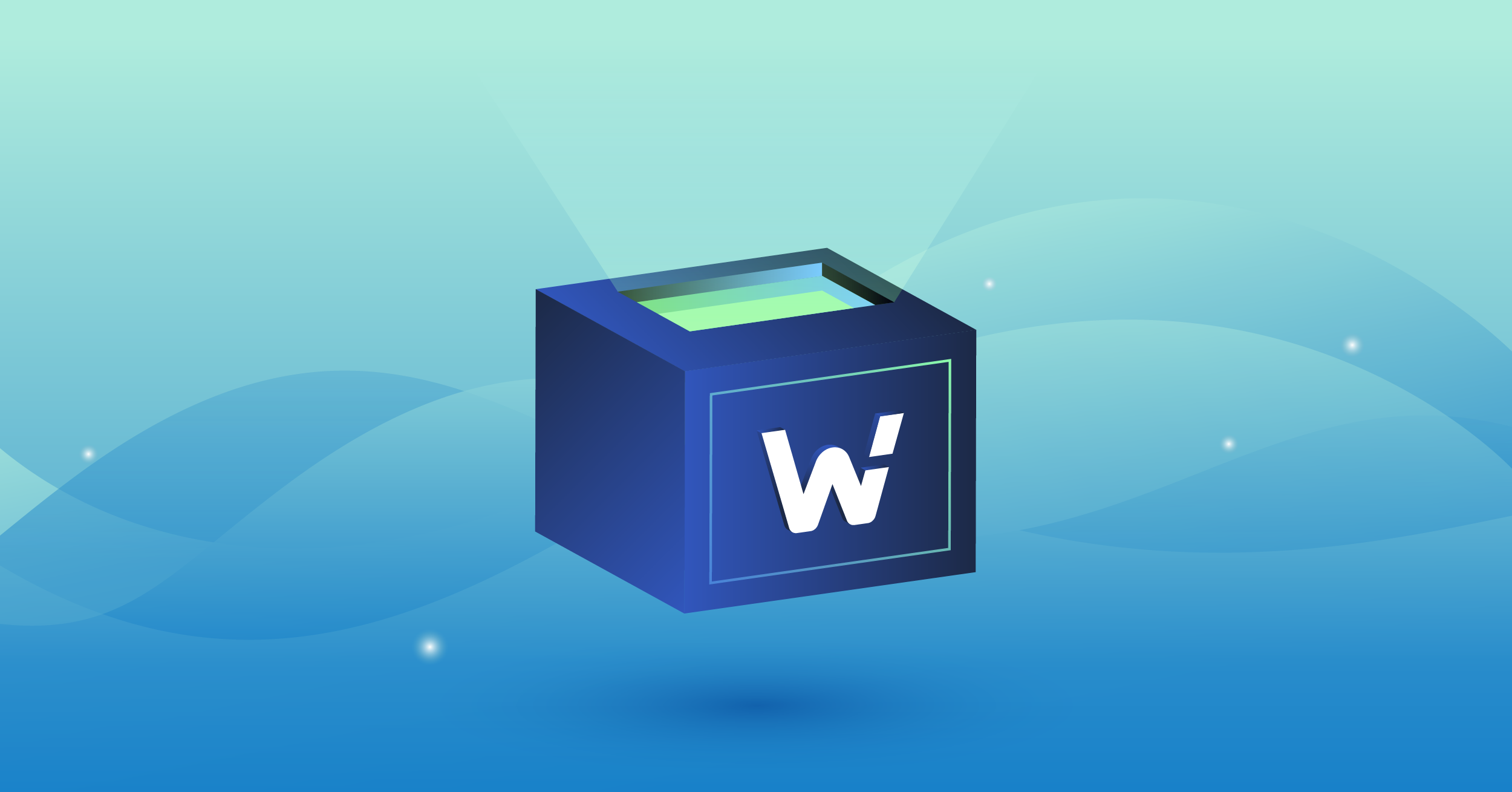 What Is It?
WOO Network is a deep liquidity network that provides traders, exchanges, institutions, and DeFi platforms access to liquidity, trading execution, and yield generation strategies at zero to low cost. WOO Network has launched 3 products spanning the CeFi and DeFi landscape. As of Aug-22, WOOFi, its DeFi product has a TVL of $27.45M.
About WOO X
WOO X is a zero-fee trading platform that provides professional and institutional traders with top-tier liquidity and execution. It features fully customizable modules for workspace customization. It is one of the two CeFi products which WOO Network launched under its suite of products
Products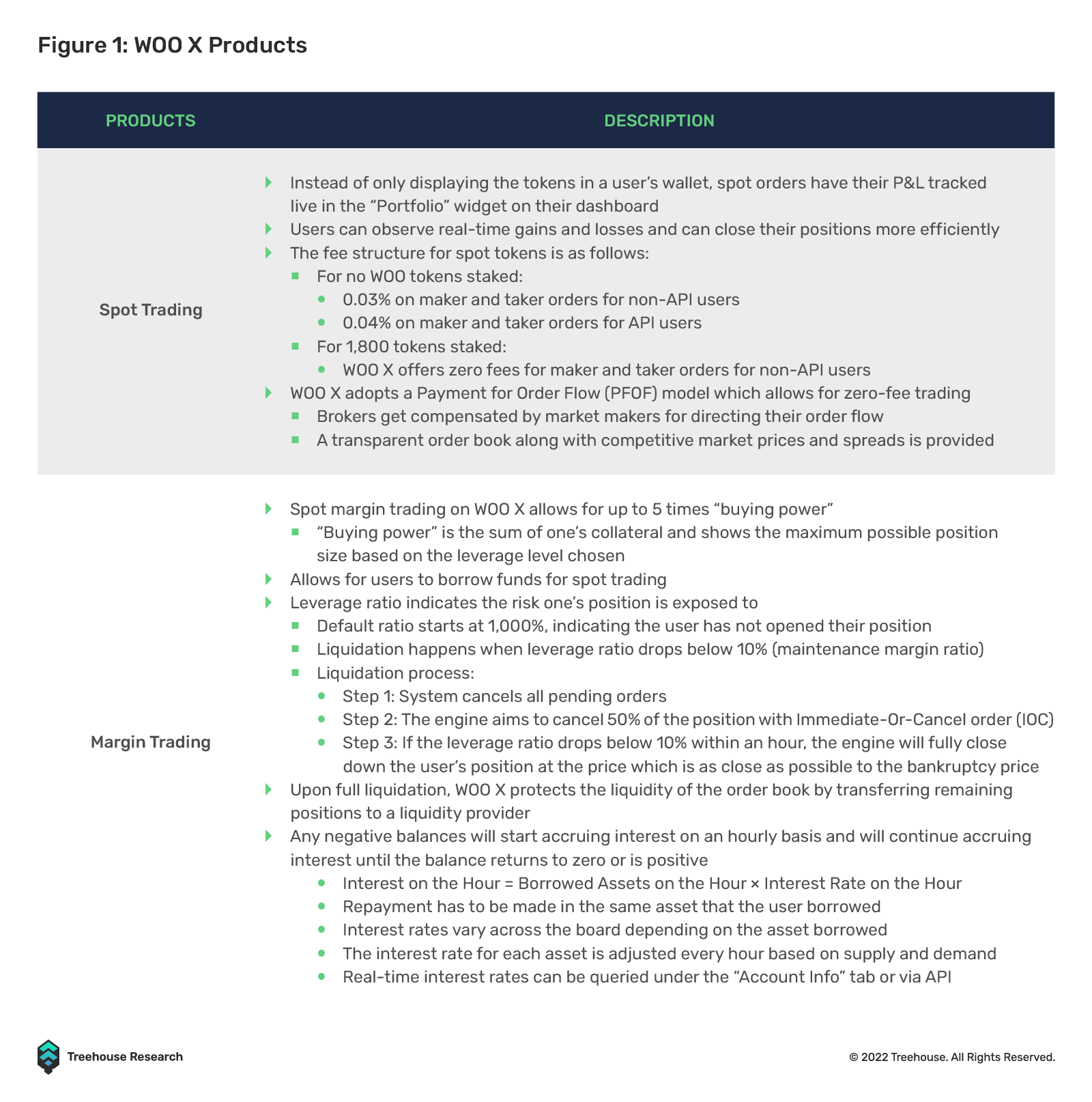 About Wootrade
Wootrade democratizes access to deep liquidity. Exchanges can access WOO Network via API integration and are able to increase their order book depth and tighten their bid/ask spread, allowing them to compete with top exchanges. Wootrade allows for partner exchanges to hedge on WOO X with numerous features provided such as full cross margin, competitive interest rates, and auto margin rebalancing.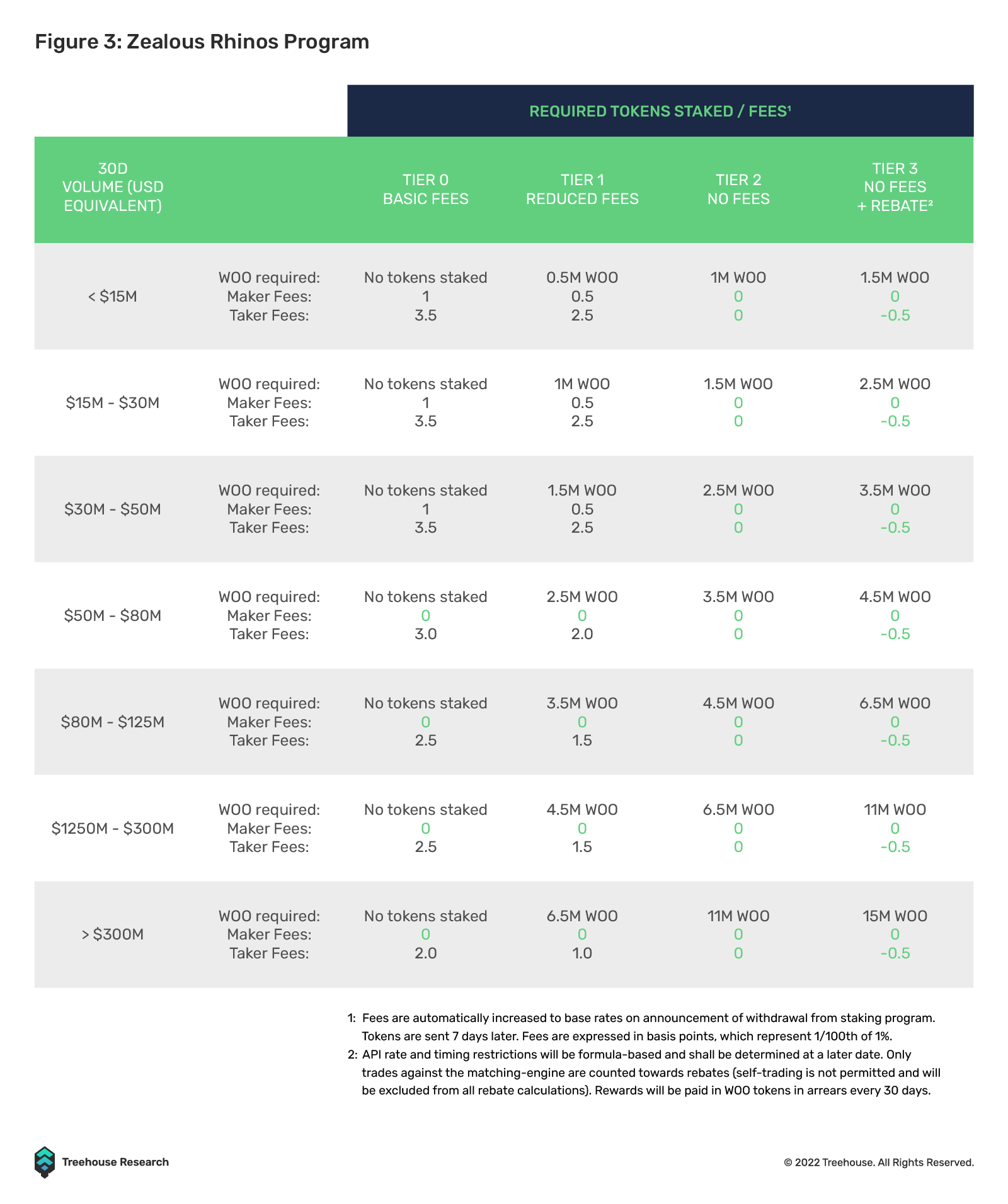 About WOOFi
WOOFi is WOO Network's open-source multichain DeFi platform. It is currently on Avalanche, BNB Chain, and Fantom network. It has posted $1.39B in trading volume since its inception.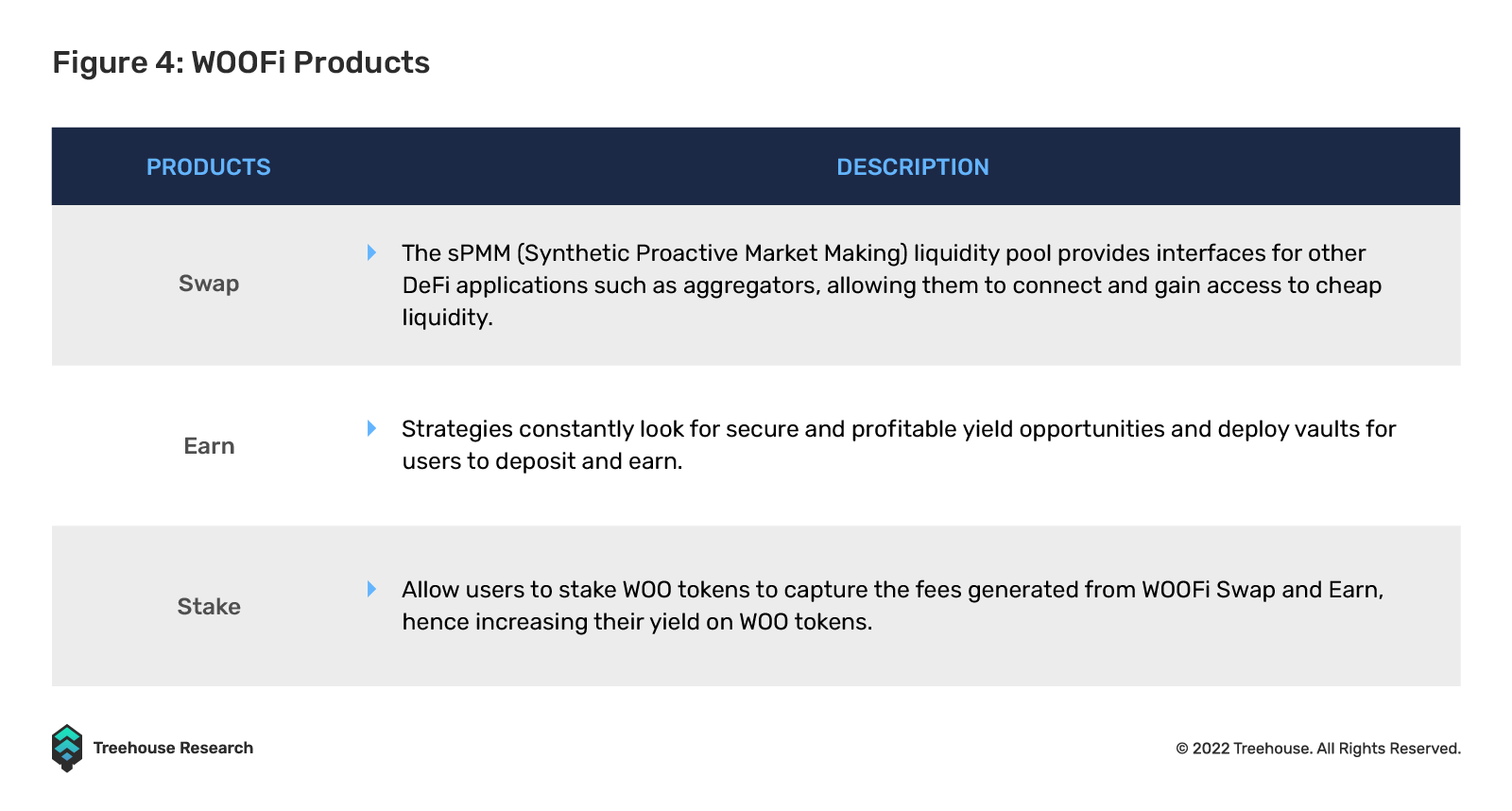 About WOO DAO
WOO DAO functions like a company with a large balance sheet composed of individual contributors. Work in the DAO is split into four key groups:
Operations

Governing and improving the DAO itself

Treasury Management

Growing the treasury and creating revenue to fund initiatives

Business Development Relations

Facilitating partnerships and providing services to other DAOs

Growth

Increasing the user base of all WOO ecosystem products
Tokens and Tokenomics
Supply and Distribution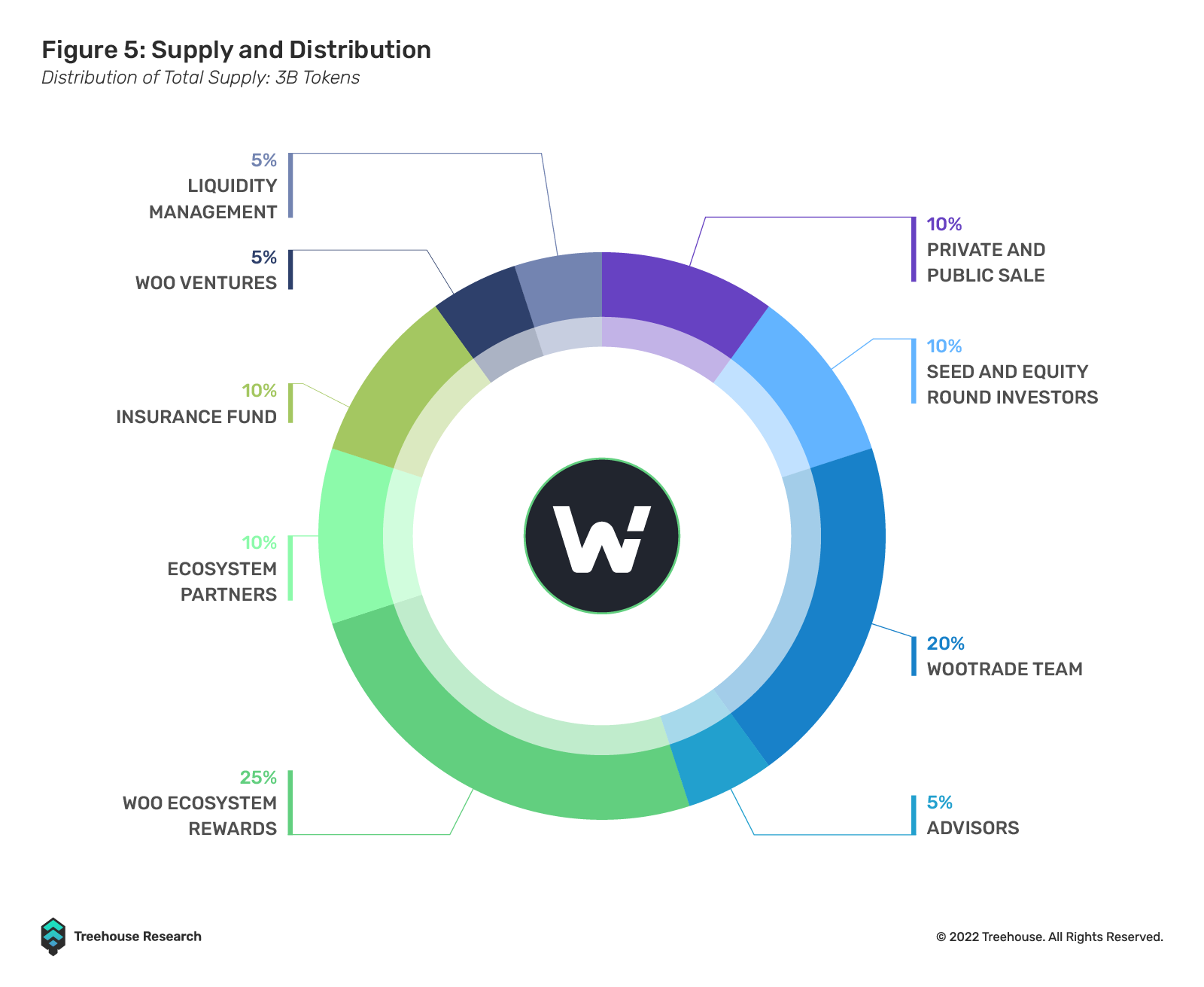 Appendix
WOO Network Documentation – https://learn.woo.org/
WOO Supply and Distribution – https://learn.woo.org/token/wootoken
WOO DAO Details – https://learn.woo.org/woo-dao/decentralization
WOO Token Address (BNB) – 0x4691937a7508860F876c9c0a2a617E7d9E945D4B
WOO Token Address (AVAX) – 0xaBC9547B534519fF73921b1FBA6E672b5f58D083
WOO Token Address (FTM) – 0x6626c47c00F1D87902fc13EECfaC3ed06D5E8D8a
Interested in finding out more? Check out our other protocol guides and Learn DeFi articles to get started with DeFi. Alternatively, read Insights for more in-depth research on the DeFi space. You can also try Harvest, our flagship product, to get a comprehensive analysis of your DeFi assets and learn how to track them here. Subscribe for our updates below!