What Is It?
A lending and borrowing protocol native to the BNB Chain.
About Venus Protocol
Venus Protocol is an algorithmic-based money market system and synthetic stablecoin protocol designed as a forked codebase of Compound and MakerDAO, modified to bring both features into a single protocol onto the BNB Chain. Venus Protocol allows users to borrow, lend, earn cryptocurrency, and mint stablecoins.

Launched in September 2020, it is the second-largest protocol on the BNB Chain with a TVL of US$1.05B, total available funds at $685M, and a treasury of US$10.39M as of 22 August 2022. The protocol currently supports 23 tokens for lending and borrowing.
Products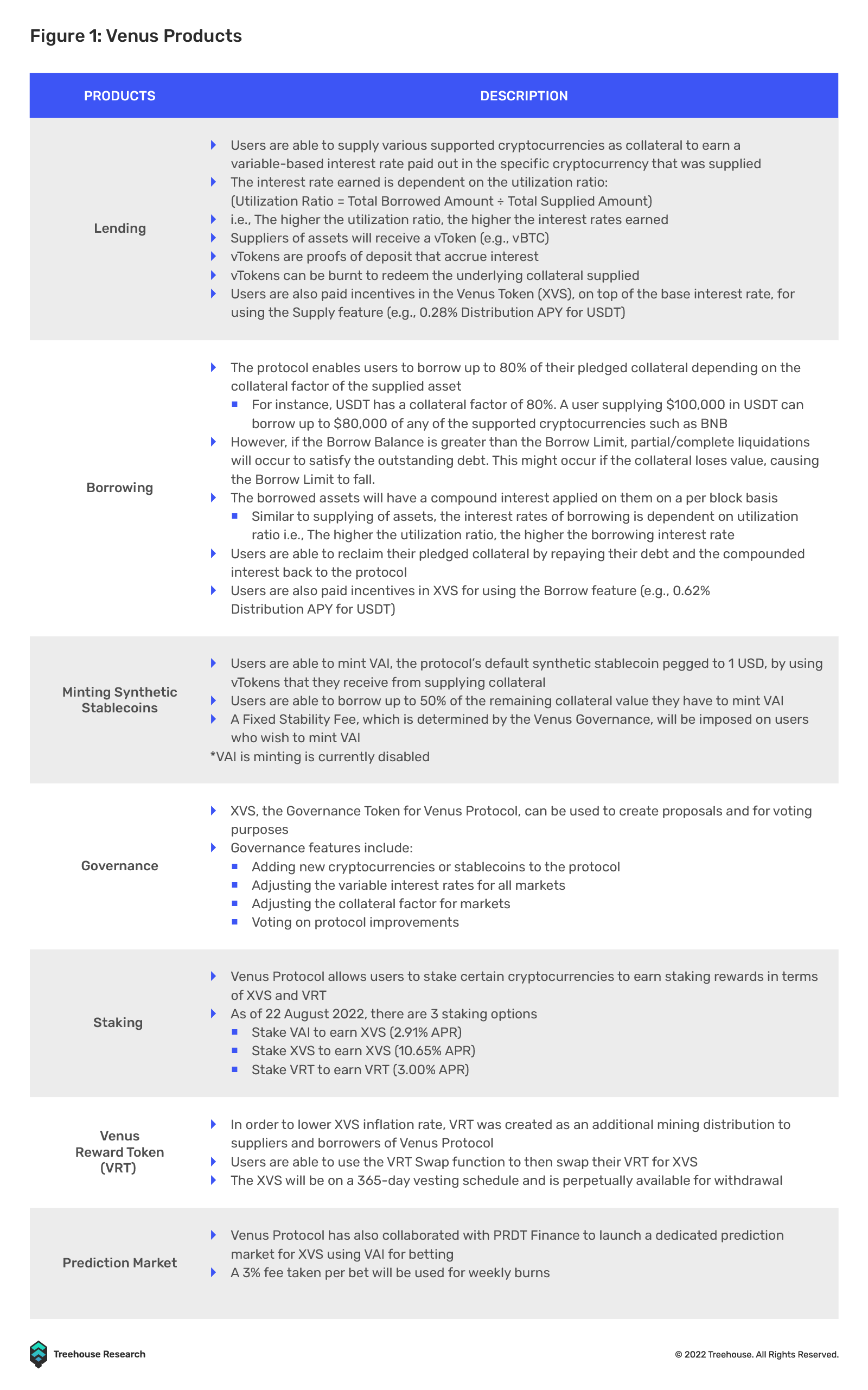 Tokens and Tokenomics
Supply and Distribution
Total supply of 30M tokens will be distributed as such:
20% – Binance Launchpool (6M)
1% – BNB Chain Ecosystem Grants (300K)
79% – Ecosystem Mining (23.7M) linearly distributed until May 2024

35% of which goes to the Lending Pool
35% of which goes to the Borrowing Pool
30% of which goes to the Stablecoin Pool, i.e., to users who mint VAI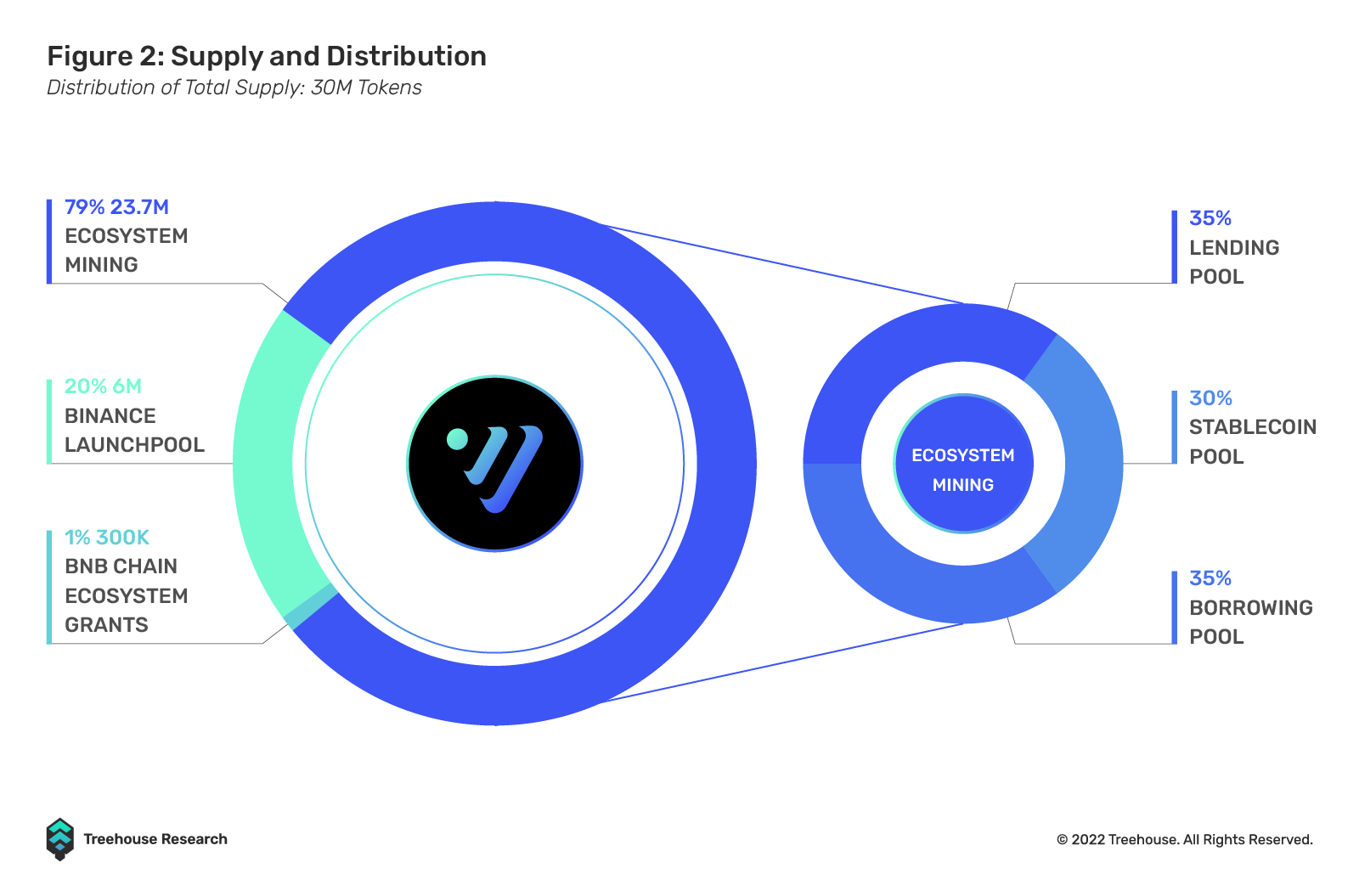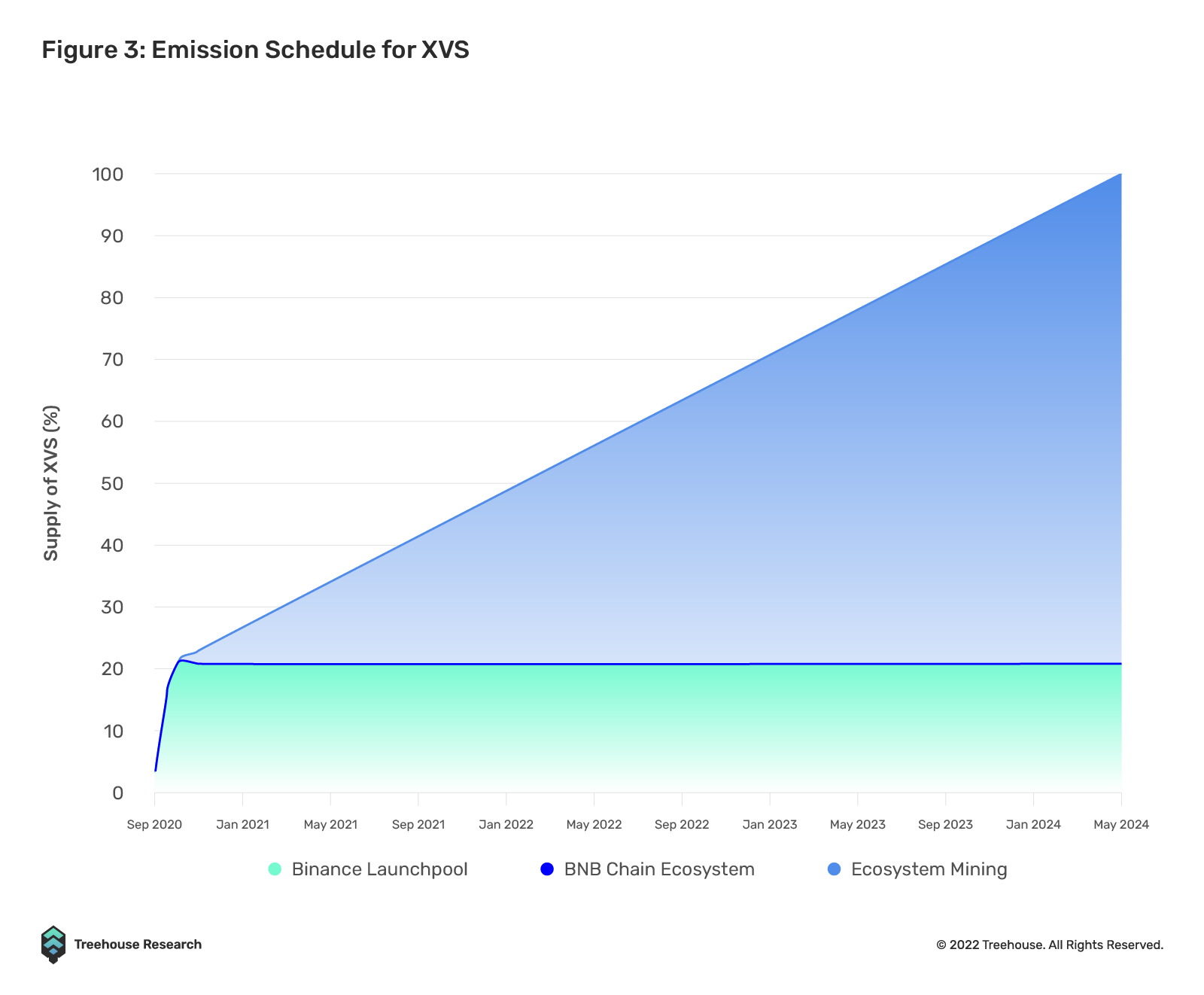 Appendix
Venus Website: https://venus.io/
Venus App: https://app.venus.io/
Venus BSC Address: 0xcf6bb5389c92bdda8a3747ddb454cb7a64626c63
Harvest, our Portfolio Management Tool, supports Venus! Learn how to track your position here. Unsure which protocols are supported? Check out the complete list. If you enjoyed this, explore Learn DeFi, which covers DeFi fundamentals. Alternatively, read Insights for more in-depth research on the DeFi space. Subscribe for our updates below!