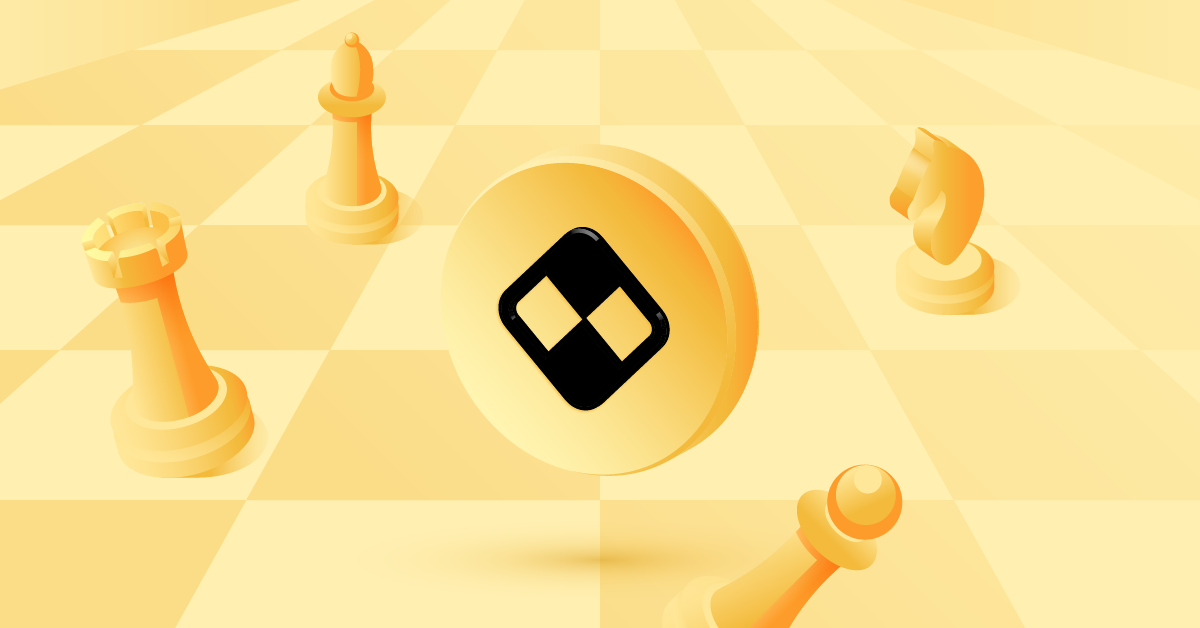 What Is It?
A yield farming protocol with varied risk-return solutions on the BNB Chain.
About Tranchess
Tranchess is a yield farming protocol that was inspired by tranche funds' ability to provide different risk-return options. Similarly, Tranchess offers assets with different risk/return matrices out of a single main fund that tracks a specific underlying asset – currently BTC, ETH, and BNB.
Launched in June 2021, Tranchess has amassed a total value locked (TVL) of $437.5m as of 6 May 2022 and is currently only available on the BNB chain.
Products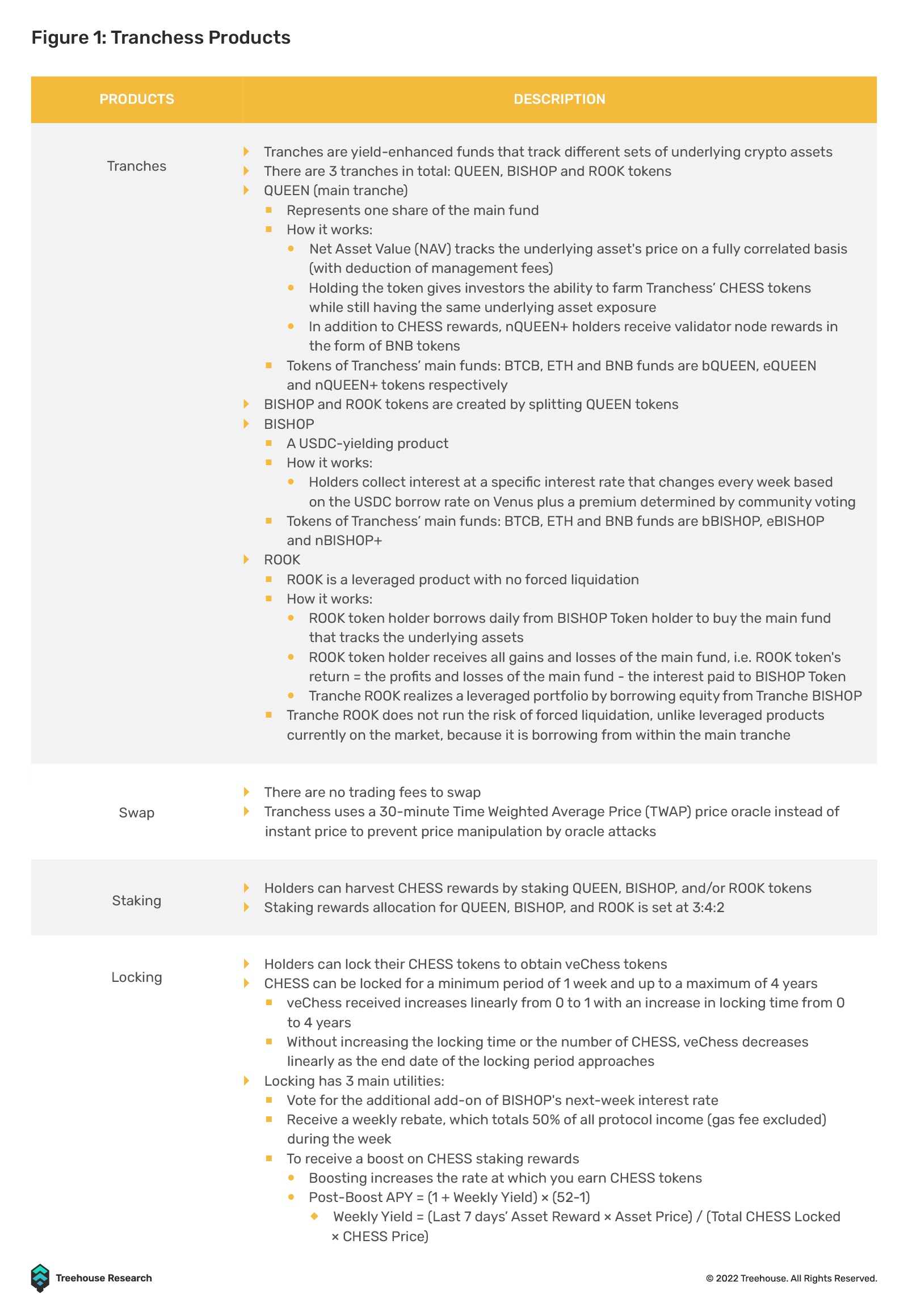 Tokens and Tokenomics
Supply and Distribution
Appendix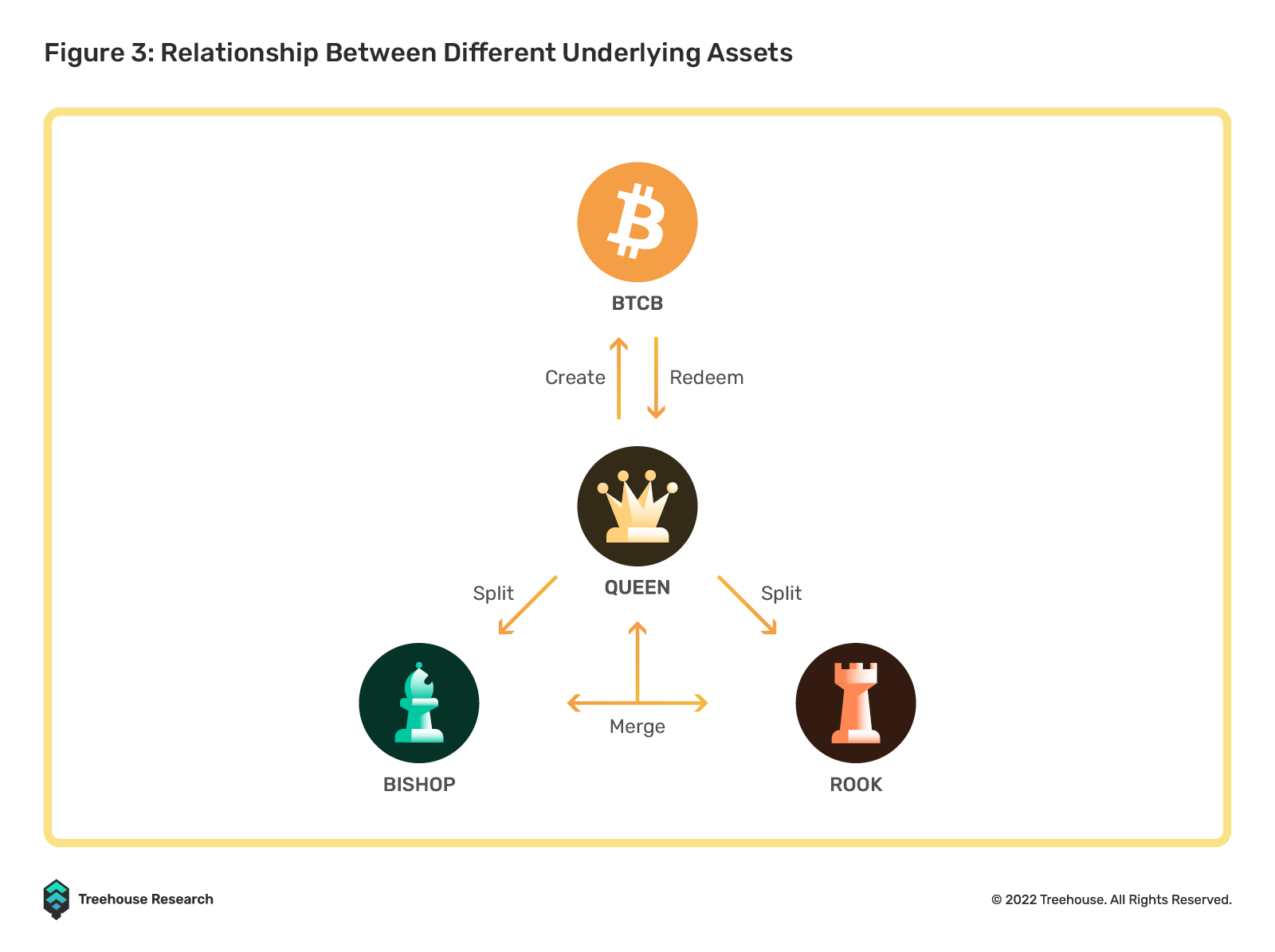 Tranchess Documentation – https://docs.tranchess.com/
Governance – https://tranchess.com/governance
CHESS token address – 0x20de22029ab63cf9A7Cf5fEB2b737Ca1eE4c82A6
Harvest, our Portfolio Management Tool, supports Tranchess! Learn how to track your position here. Unsure which protocols are supported? Check out the complete list. If you enjoyed this, explore Learn DeFi, which covers DeFi fundamentals. Alternatively, read Insights for more in-depth research on the DeFi space. Subscribe for our updates below!