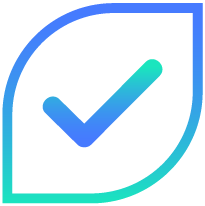 Verified by the Kapital DAO Team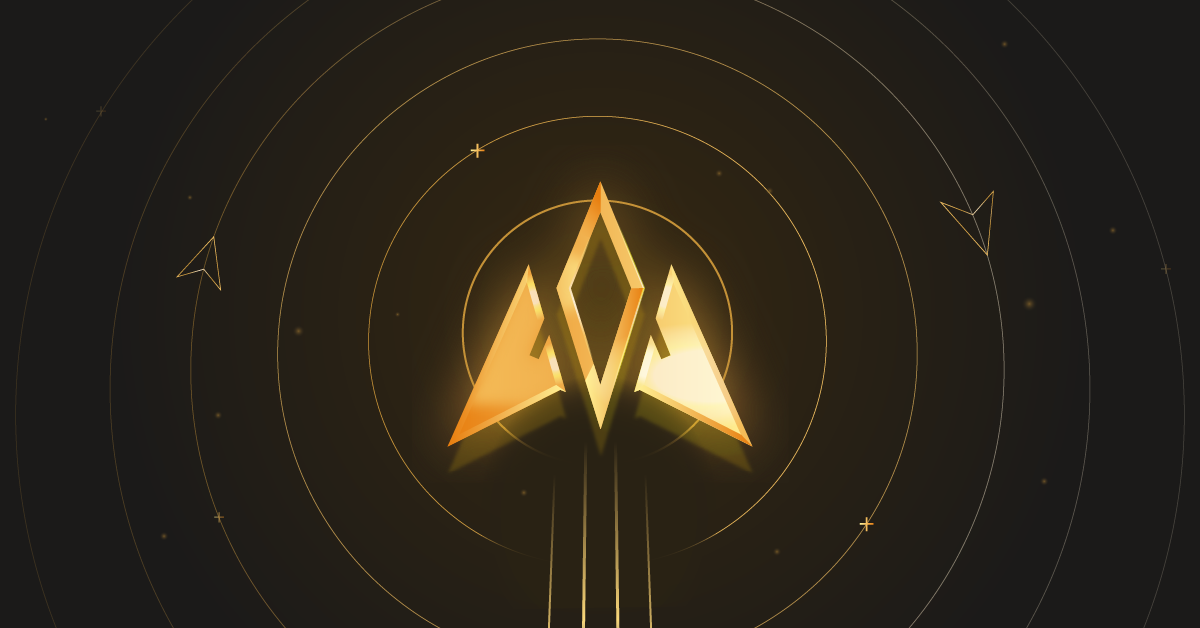 What Is It?
Kapital DAO builds Software-as-a-Service (SaaS) tools for scaling the Web3 open gaming economy. The DAO has launched two products to date: Heimdall, a gaming asset management stack and contractless non-fungible token (NFT) delegation solution, and Valhalla Global, a Web3-focused esports organization. The Kapital DAO is supported by talent from MIT, Techstars, Goldman Sachs, and Columbia University, among other prominent institutions. All fees for Kapital DAO's products are paid with the KAP token.
About Kapital DAO
Kapital DAO engineers institutional-grade gaming asset management products used by guilds and games to rapidly onboard players and manage Web3 gaming assets. Key supporters include Yield Guild Games (YGG), Splinterlands, SHRAPNEL, Blocklords, Digital Insight Games, and Illuvium's Kieran Warwick.
The DAO has two live products: Heimdall, a gaming asset management stack and contractless NFT delegation solution, and Valhalla Global, a Web3-focused esports organization and gaming guild.
Heimdall is a gaming asset management product that enables investors and guilds to operate and delegate game assets across games, blockchains, and thousands of players simultaneously. The product supports contractless NFT delegation, accounting, automated payouts, game-specific contract interactions (e.g., "breeding"), and player analytics to optimize performance inside gaming economies. Notably, the product requires no engineering lift from the games themselves to integrate and seamlessly sits on top of public endpoints. Current users include global brands like YGG and other gaming giants.
Valhalla Global is a Web3 esports organization producing sponsored monthly leagues for large cash prize pools across games like League of Legends, Dota, Mobile Legends: Bang Bang, Axie Infinity, and many others. Valhalla promotes high-quality game partners and awards dozens of valuable waitlist spots in upcoming Web3 games to dedicated players. Valhalla houses thousands of asset scholarships and players dedicated to participating in the Web3 gaming open economy.
Ackee Blockchain and Halborn audit Kapital DAO's smart contracts, while its platforms (Heimdall, etc.) are audited extensively by Halborn and Inceptus.
All fees are paid in KAP tokens or, if taken in exogenous tokens, are swapped into KAP tokens.
Products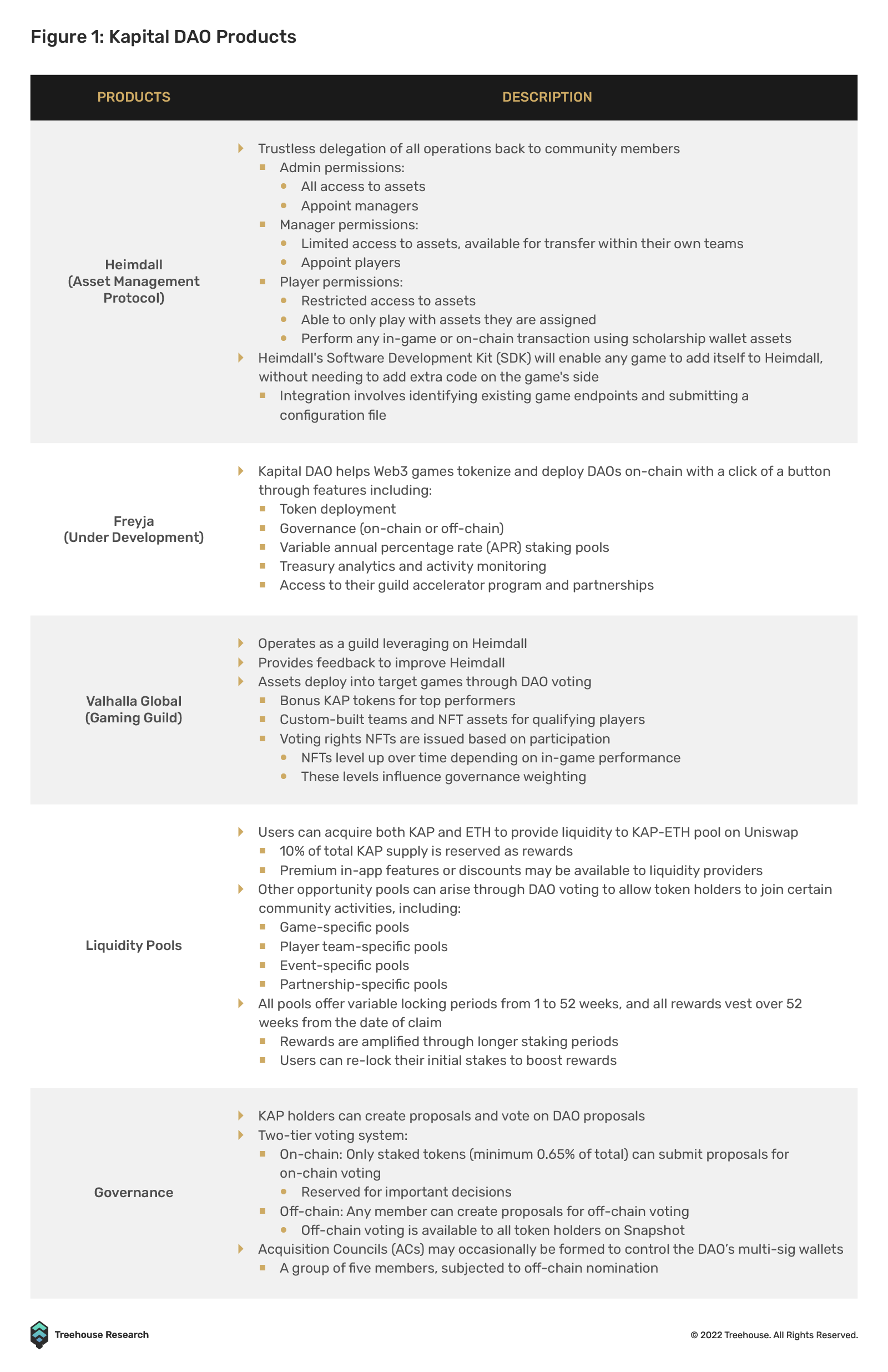 Tokens and Tokenomics
KAP is the utility token of Kapital DAO. It is used for governance, reward distribution, and application fees.
KAP has a total supply of 1B tokens and is allocated as such:
Ecosystem: 60%

Treasury: 45%, unlocked linearly over 48 months
Staking rewards: 10%, unlocked linearly over 12 months
Market Liquidity: 3.8%
Balancer Pool: 1.2%

Private Round Investors: 20%, unlocked linearly over 12 months
Team: 20%

Core and Advisors: 17%, unlocked linearly over 12 months
Future Hires: 3%, unlocked linearly over 24 months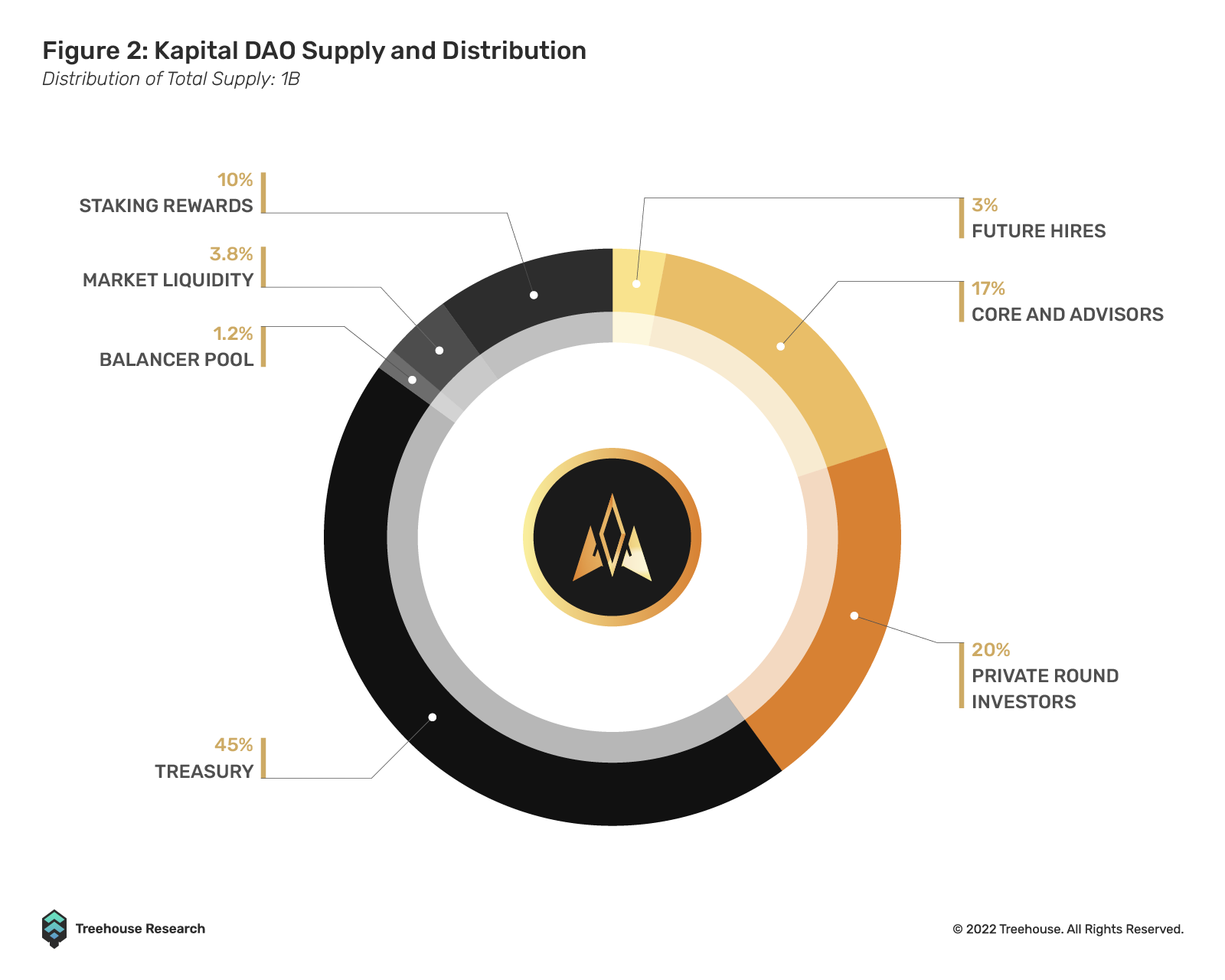 Appendix
Harvest, our Portfolio Management Tool, supports Kapital DAO! Learn how to track your position here. Unsure which protocols are supported? Check out the complete list. If you enjoyed this, explore Learn DeFi, which covers DeFi fundamentals. Alternatively, read Insights for more in-depth research on the DeFi space. Subscribe for our updates below!