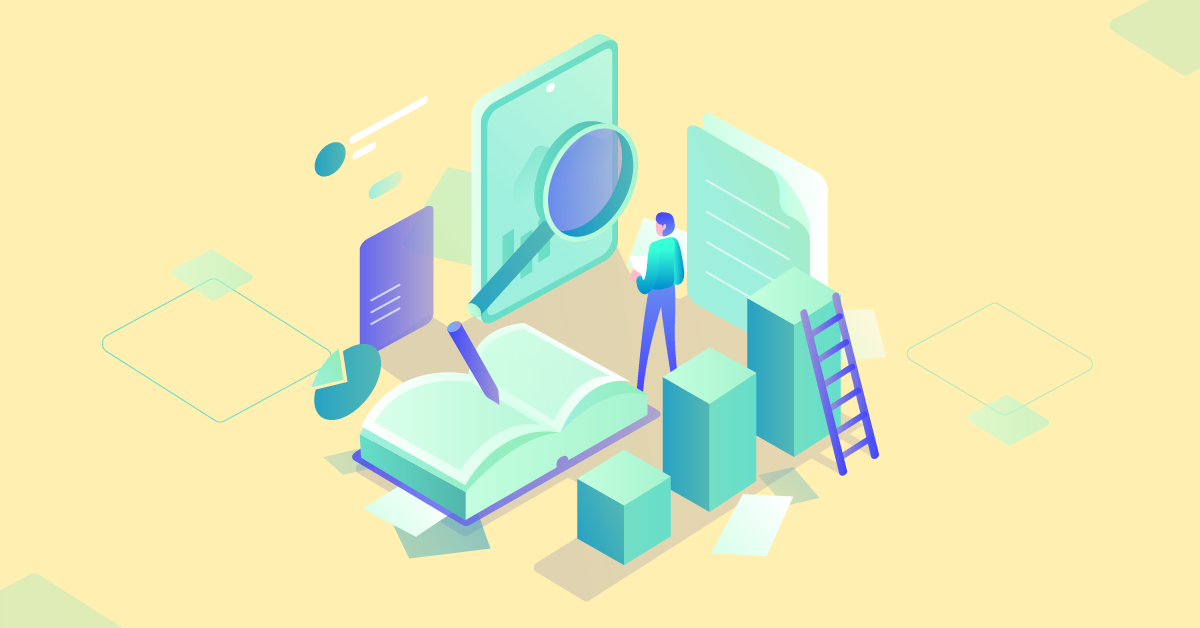 This article aims to overview the research process before investing in decentralized finance (DeFi) projects. It references steps to take and recommended information sources. If you are unfamiliar with the fundamentals of DeFi, do read our introductory articles on DeFi, blockchain, and cryptocurrency before reading this article.
What Is DYOR?
An initialism for "do your own research", DYOR, is one of the most important abbreviations in Web3, and with good reason. The characteristic lack of regulation in crypto has created a hostile landscape of scams and hacks. To every participant in DeFi and Web3, DYOR is indispensable insurance against the pitfalls within the space.
How to DYOR
1. Get a Rough Sensing
See what people are saying about the project on platforms such as YouTube and Crypto Twitter (CT). YouTube is great for educational content, whereas CT is the internet hub for the exchange of crypto-related ideas.
Some notable YouTube channels include Coin Bureau, BitBoy Crypto, and Altcoin Daily; and here are some crypto Twitter accounts you should follow: Vitalik Buterin, Andreas M. Antonopoulos, and Route 2 FI. Check out Treehouse's Twitter!
If the project involves tokens or coins, hop onto data aggregation websites such as CoinMarketCap or CoinGecko to check on the token's economic activity. The two most important metrics here would be market capitalization and trading volume. Market capitalization indicates the total value of a cryptocurrency, which derived from the current price of the cryptocurrency multiplied by the number of tokens in circulation. On the other hand, trading volume measures the amount of trading activity on a given cryptocurrency.
2. Visit the Project's Website
Who Are the Founders?
Ideally, a solid team includes players with vast experience in their field of expertise, whether it is in software engineering, product design, marketing, or any other relevant industries. If the team and founders are not identified or doxxed on the website, you might want to proceed with extra caution.
Is There Financial Backing?
Take note of the entities who support the project financially. The backing of reputable institutions and individuals is a green flag and signifies validity.
What Is the Roadmap?
Review the project's published roadmap. Check if the project has delivered on its promises thus far, as this reflects its team's reliability.
3. Deep Dive and Supplementary Research
Whitepaper/Litepaper
Teams release comprehensive whitepapers to detail their project's purpose and technology. The litepaper is a condensed version of the whitepaper. These documentations typically involve an extent of jargon and nuance, so do not be disheartened if you find yourself struggling to understand it.
Search things up on YouTube. You can find a variety of educational videos that explain technical concepts and terminology. For instance, some videos feature crypto project teams sharing important matters regarding their progress and answering common questions from the community. This is a great example: an interview with Gavin Wood hosted by Ryan Selkis of Messari.
Keep a lookout for key opinion leaders (KOLs). KOLs are influencers with proven expertise and experience in a particular field, be it DeFi, non-fungible tokens (NFTs), or blockchain architecture. They are often core developers of top crypto projects, such as Vitalik Buterin of Ethereum, or highly successful investors in the space, like Su Zhu of Three Arrows Capital.
Here is our documentation!
Blogs
Blogs keep you up to date with the project's progress and recent developments. It is usually on the project's website, Medium page, or Github page. Articles on crypto news sites such as CoinDesk, Cointelegraph, and Decrypt will also provide a good measure of where the project is headed.
Click here for our blog!
Public Databases
Information provided by public databases such as Messari, Binance Research, and Delphi Research, and aggregators such as DefiLlama and Defi Pulse can help in your research too. These sites provide metrics such as Total Value Locked (TVL) and chain information which are paramount to your analyses of crypto projects. They also present data of specific projects and an overview of the general crypto market in a highly intuitive dashboard.
Get Involved!
Get on the community's Discord, Telegram, and Twitter. There are often ask-me-anythings (AMAs), Community Calls, and Fireside chats. During these events, you can usually find out more about the team, project's roadmap, and tokenomics.
Join the Treehouse community on Discord, Telegram, and Twitter!
Never Forget to DYOR
The work that goes into DYOR for a single project is imperative in safeguarding your investments. As you gain experience participating in DeFi, you will gradually develop expertise in researching opportunities in the space.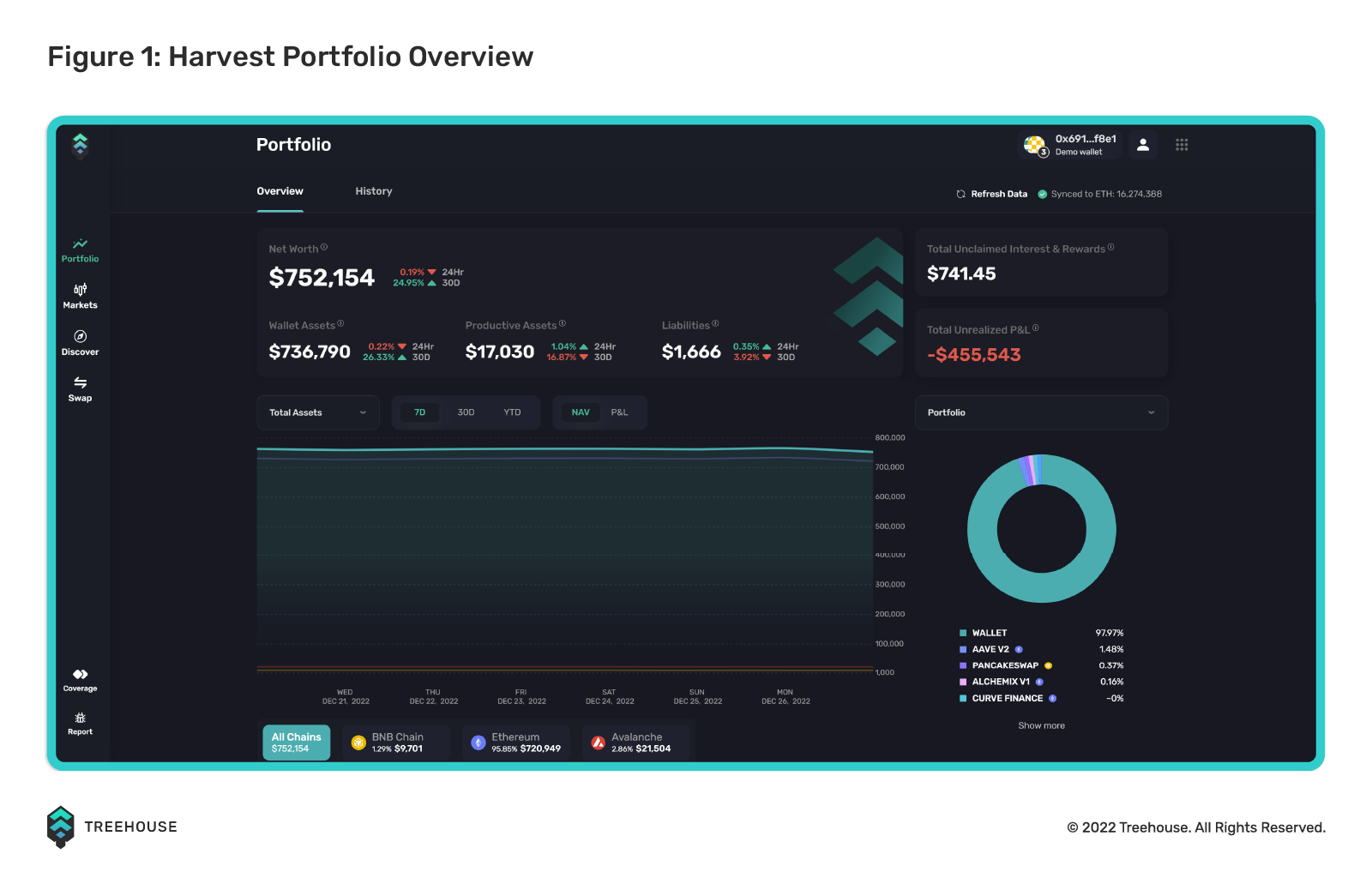 Using a DeFi portfolio tracker that flags high-risk tokens such as Harvest is also useful. It helps you identify projects that might need reviewing. Harvest warns you of high-risk tokens in your wallet that are not widely recognized. Try it out here!
New to DeFi? If you found this useful, check out our other Learn DeFi articles to dive deeper into the wonderful world of DeFi! Alternatively, browse our Insights section to read more in-depth analyses on the DeFi space. You can also try out our flagship product, Harvest, to get a comprehensive analysis of your DeFi assets and learn how to track them here. Lastly, subscribe to newsletter updates in the box below!
Disclaimer
This publication is provided for informational and entertainment purposes only. Nothing contained in this publication constitutes financial advice, trading advice, or any other advice, nor does it constitute an offer to buy or sell securities or any other assets or participate in any particular trading strategy. This publication does not take into account your personal investment objectives, financial situation, or needs. Treehouse does not warrant that the information provided in this publication is up to date or accurate.