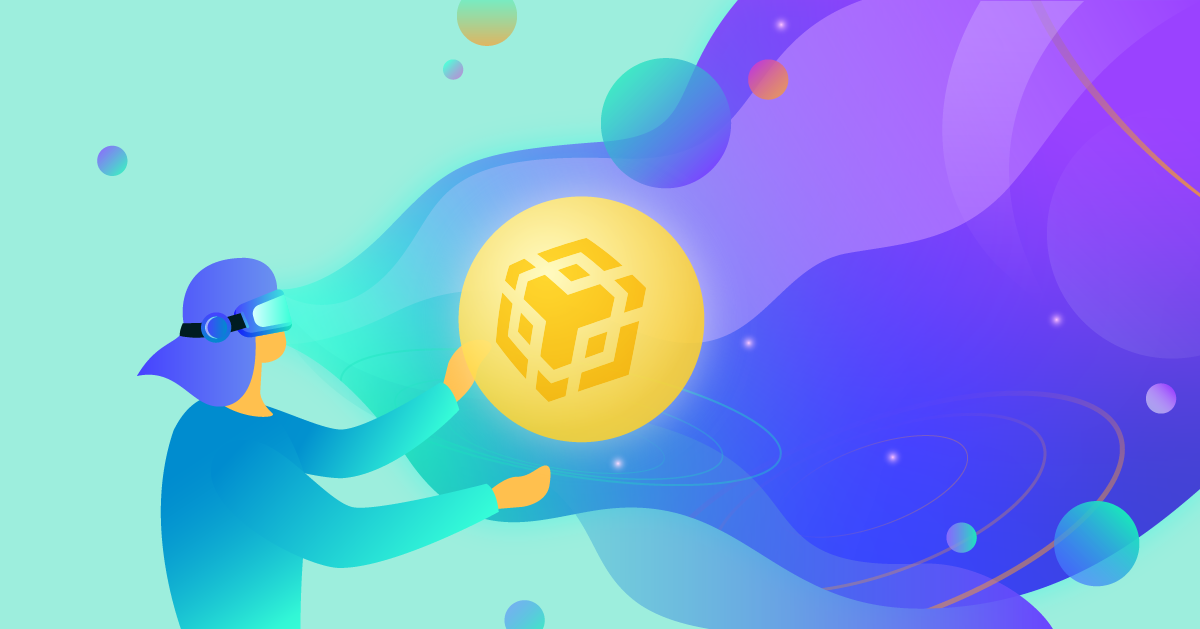 This article aims to overview the Build and Build (BNB) ecosystem. It references concepts of the metaverse and blockchain. If you are unfamiliar with cryptocurrency, read our introductory pieces on decentralized finance (DeFi), crypto, and blockchain before reading this article.
Introduction
In 2017, CZ and Yi He developed the Binance crypto exchange platform with $BNB as its native gas token. The coin was initially launched on the Ethereum blockchain. In September 2020, Binance introduced an alternative blockchain to Ethereum, known as Binance Smart Chain (BSC). Binance Chain was for staking and governance, while BSC was the Ethereum Virtual Machine (EVM) compatible component.
On 15 February 2022, Binance announced that Binance Chain and BSC would merge to become the "Build and Build" (BNB) Chain, which comprises of:
BNB Beacon Chain (previously, Binance Chain)
BNB Smart Chain (previously, BSC)
BNB Chain ushered in new functions such as a focus on scaling from one chain to multi-chain which aligns with Binance's goal of building and expanding the Web3 infrastructure. Quick transactions with low costs helped the chain gain popularity quickly among users and developers alike.
What Is MetaFi?
MetaFi, a combination of meta and DeFi, aims to build a new ecosystem that will be widely adopted in Web3 and blockchain technology. It will support a wide range of blockchain functions such as lending and borrowing, staking, non-fungible tokens (NFTs), GameFi, and portfolio analytics. Harvest by Treehouse is an example of a DeFi analytics platform compatible with the BNB Chain.
Key Pillars of the BNB Chain Ecosystem
BNB Beacon Chain
This is where staking, voting, and all other governance-related activities on the BNB Chain take place.
BNB Smart Chain (BSC)
It is an EVM-compatible chain with consensus layers and hubs to multi-chains.
BSC Partition Chains (BPC)
The partitions (shards) of the core blockchain that run parallel to the Beacon Chain allow the BNB Chain to split the cognitive load between shards to improve scalability (similar to Ethereum's upcoming sharding solution).
BSC (EVM) Financial Hub
BSC will run an EVM while also supporting BSC Application Side Chains in the future.
BSC Application Sidechains (BAS)
Sidechains will support application-specific blockchains. Decentralized applications (dApps) will be able to run their own blockchain with their own set of rules and validators, granting them optimal functionality (similar to subnets or parachains on Avalanche and Polkadot, respectively).
$BNB Token
$BNB is the native utility token that fuels the BNB chain ecosystem. It can be used for:
On-chain governance
Paying transaction/gas fees
Lending and borrowing on various dApps
Paying for goods and services and in-store items by using Binance Card or Binance Pay
Participating in Binance Launchpad's token sales
Donating via Binance Charity
Providing liquidity on Binance Liquid Swap
Burn Mechanism
The $BNB burn mechanism was implemented in Q4 2021, where a portion of $BNB was burned (permanently removed from circulation) based on each BSC block. The goal is to eventually reduce the original $BNB supply by 50%, replacing the former model that burned BNB based on Binance exchange trading volume.
The Future of BNB Chain
With constant innovation, funding, and a growing community of users and builders powering the ecosystem, the BNB Chain has huge potential to change and impact the crypto space. The current low transaction costs and higher speeds definitely attract developers and users to the ecosystem. It will be interesting to see how MetaFi can impact this ever-changing landscape in the near future!
BNB Chain is supported by our DeFi analytics platform, Harvest! Protocols such as PancakeSwap, Alpaca Finance, Tranchess and many more are now available. Harvest users can view their digital assets across three chains: BNB Chain, Ethereum, and Avalanche. Try it here!
New to DeFi? If you found this useful, check out our other Learn DeFi articles to dive deeper into the wonderful world of DeFi! Alternatively, browse our Insights section to read more in-depth analyses on the DeFi space. You can also try out our flagship product, Harvest, to get a comprehensive analysis of your DeFi assets and learn how to track them here. Lastly, subscribe to newsletter updates in the box below!
Disclaimer
This publication is provided for informational and entertainment purposes only. Nothing contained in this publication constitutes financial advice, trading advice, or any other advice, nor does it constitute an offer to buy or sell securities or any other assets or participate in any particular trading strategy. This publication does not take into account your personal investment objectives, financial situation, or needs. Treehouse does not warrant that the information provided in this publication is up to date or accurate.