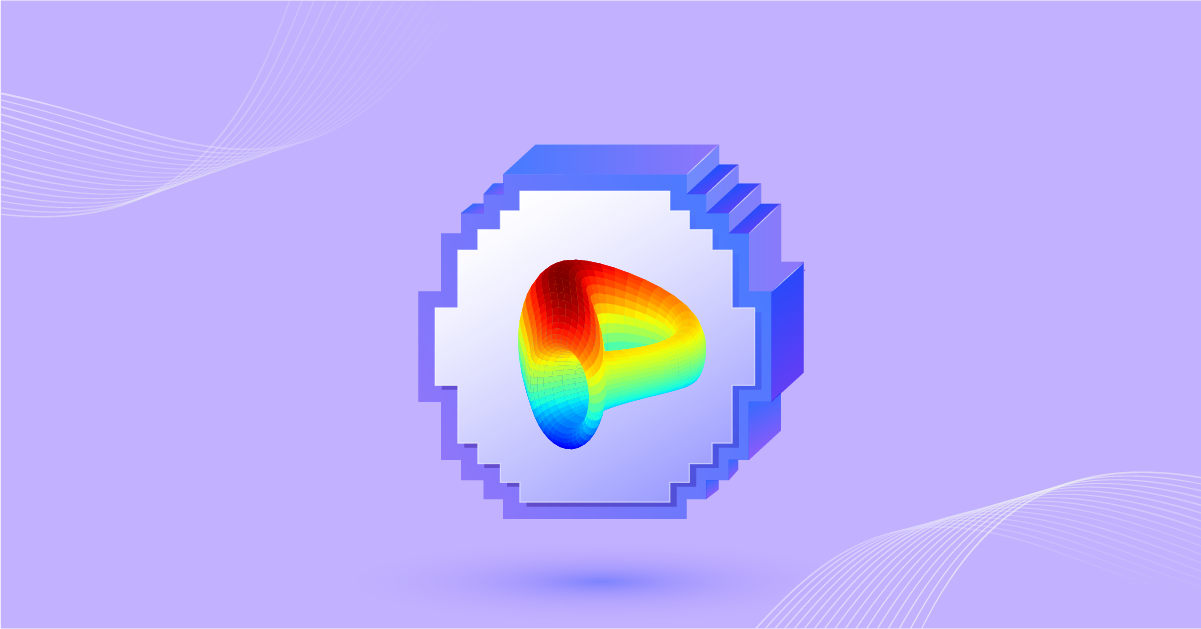 What Is It?
Stablecoin AMM-based DEX on Ethereum and 6 other networks.
About Curve Finance
Curve Finance is a decentralized exchange (DEX) utilizing an automated market maker (AMM) model focused on stablecoins, assets with the same underlying, and tokens that are highly correlated. This allows users to benefit from lower fees, slippage, and impermanent loss when swapping.
Launched in August 2020, Curve has the largest Total Value Locked (TVL) on Ethereum at ~$15.38b as of 8 March 2022. This represents a whopping 14.38% of the entire network's TVL. Curve is also available on other blockchains such as Avalanche, Polygon, Arbitrum, Fantom, Harmony, Optimism and xDAI.
Products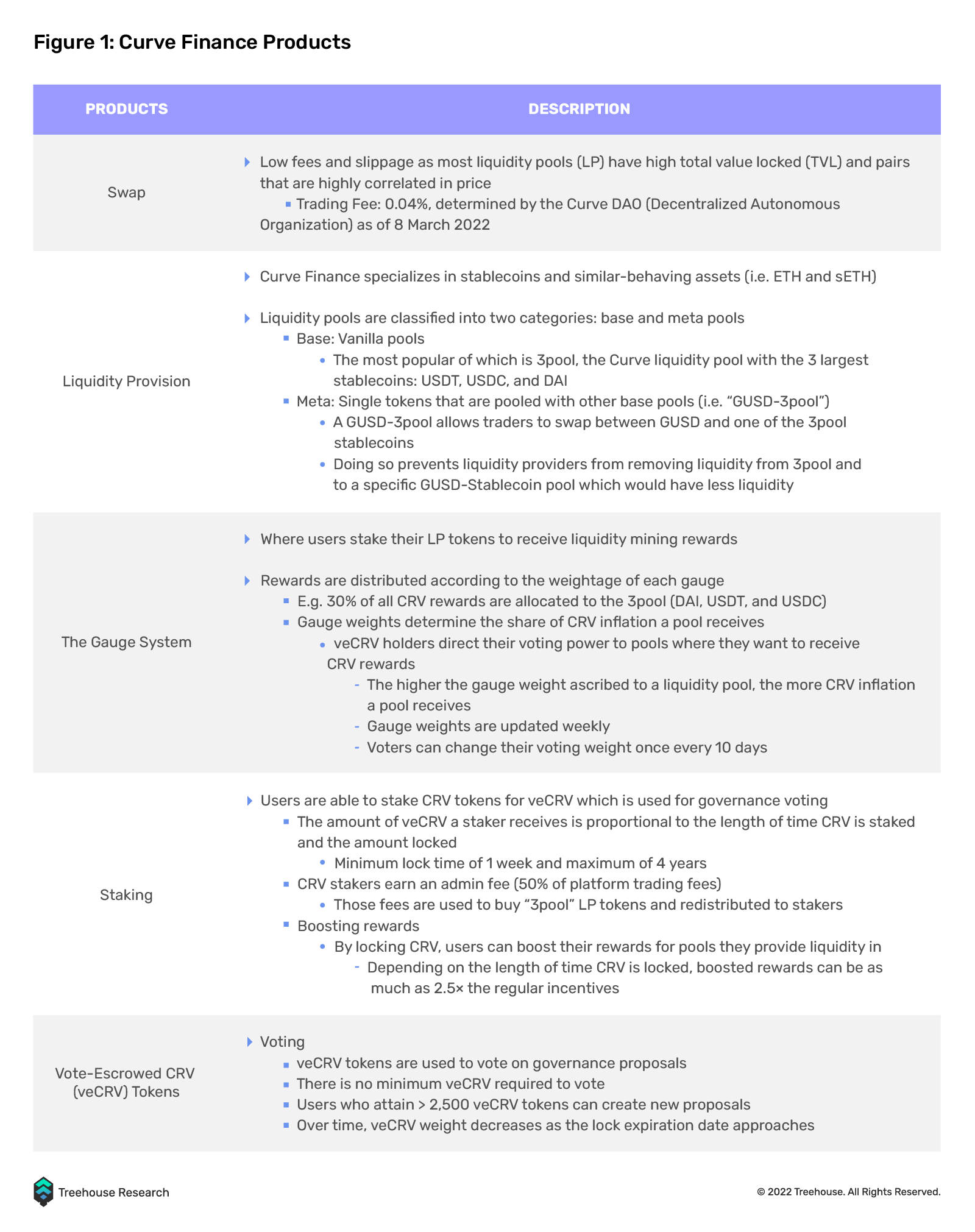 Learn more about veTokens here!
Tokens and Tokenomics
Supply and Distribution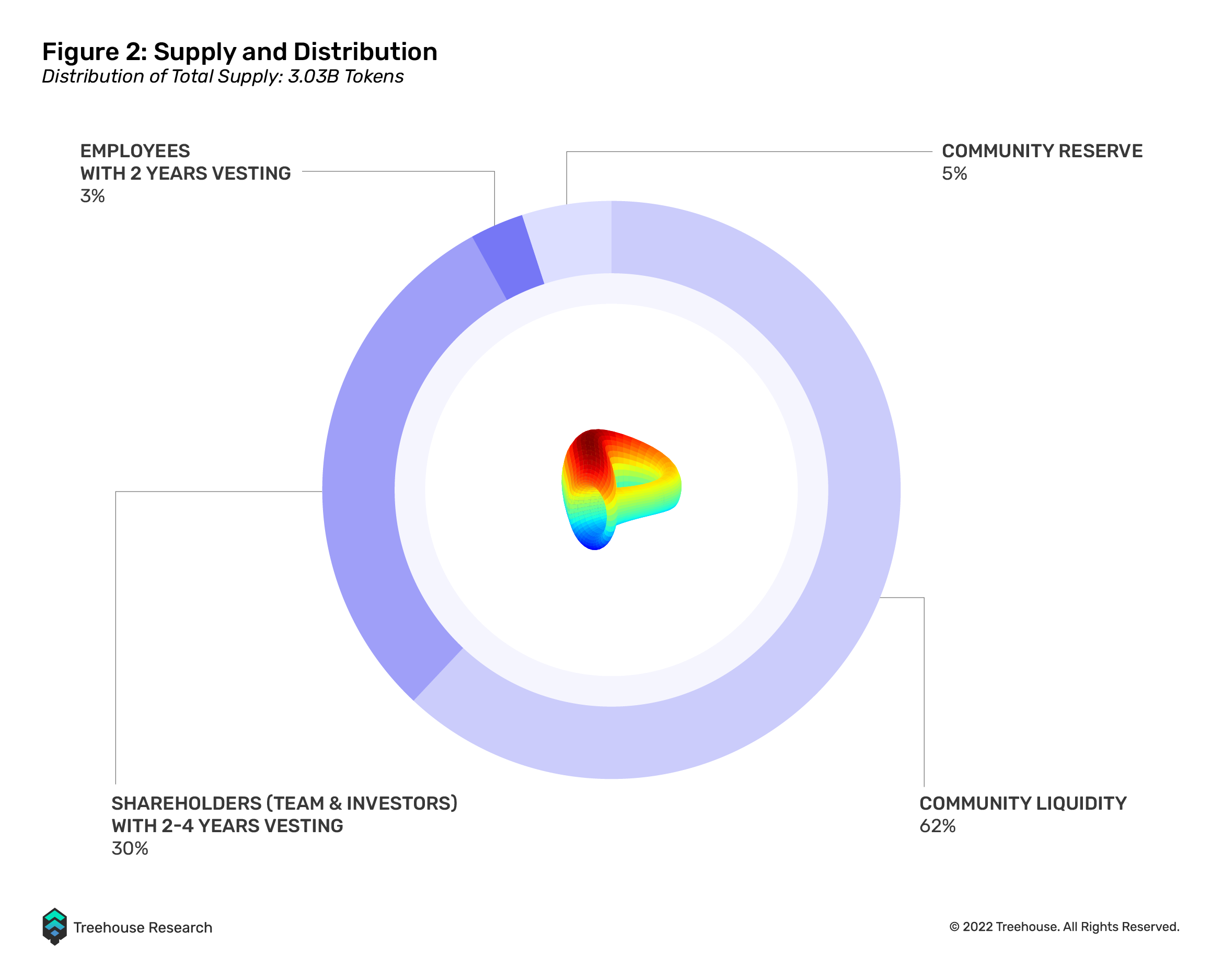 Appendix
Curve Finance dominance – https://defipulse.com/
Governance – https://dao.curve.fi/dao
Gauges – https://dao.curve.fi/minter/gauges
veCRV token address – 0x5f3b5DfEb7B28CDbD7FAba78963EE202a494e2A2
CRV token address – 0xD533a949740bb3306d119CC777fa900bA034cd52
Harvest, our Analytics App, supports Curve Finance! Track your position here. Unsure which protocols are supported? Check out the complete list. If you enjoyed this, explore Learn DeFi, which covers DeFi fundamentals. Alternatively, read Insights for more in-depth research on the DeFi space. Subscribe for our updates below!