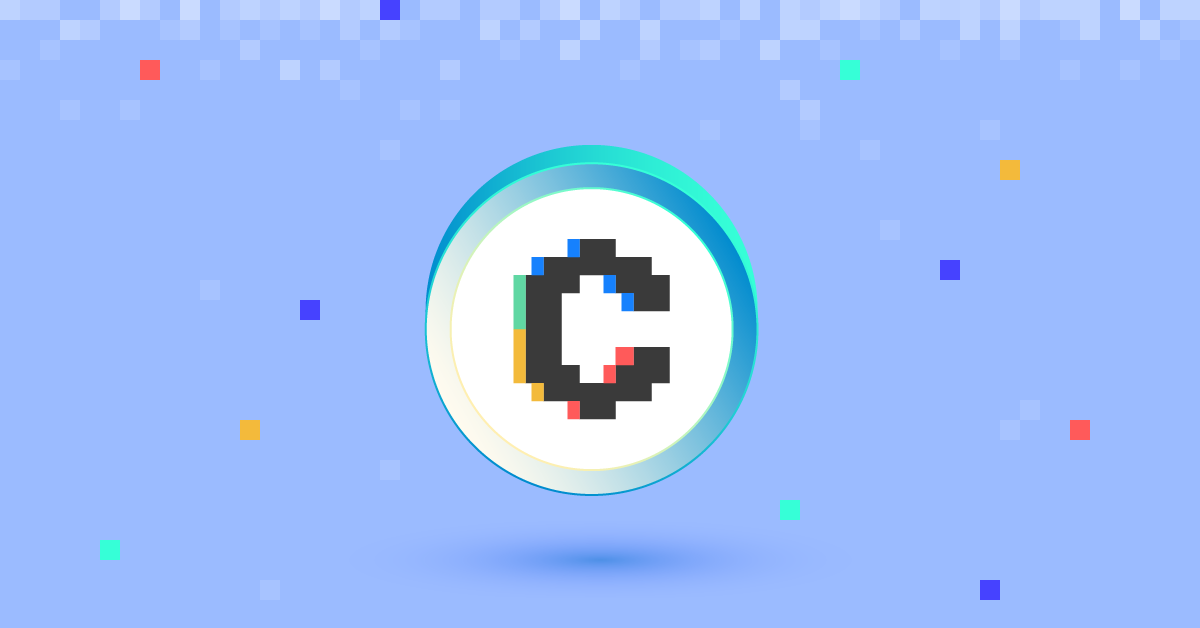 What Is It?
A platform on Ethereum that allows CRV stakers and liquidity providers to receive boosted rewards without locking up CRV.
About Convex Finance
Convex is a platform that allows Curve.fi liquidity providers to earn boosted CRV rewards without locking CRV themselves. In addition, users can stake CRV on Convex to earn a share of boosted CRV received by liquidity providers on top of trading fees.
Launched in May 2021, Convex has the third-largest Total Value Locked (TVL) on Ethereum at ~$12.2b as of 14 April 2022. This represents 10.3% of the entire network's TVL.
Products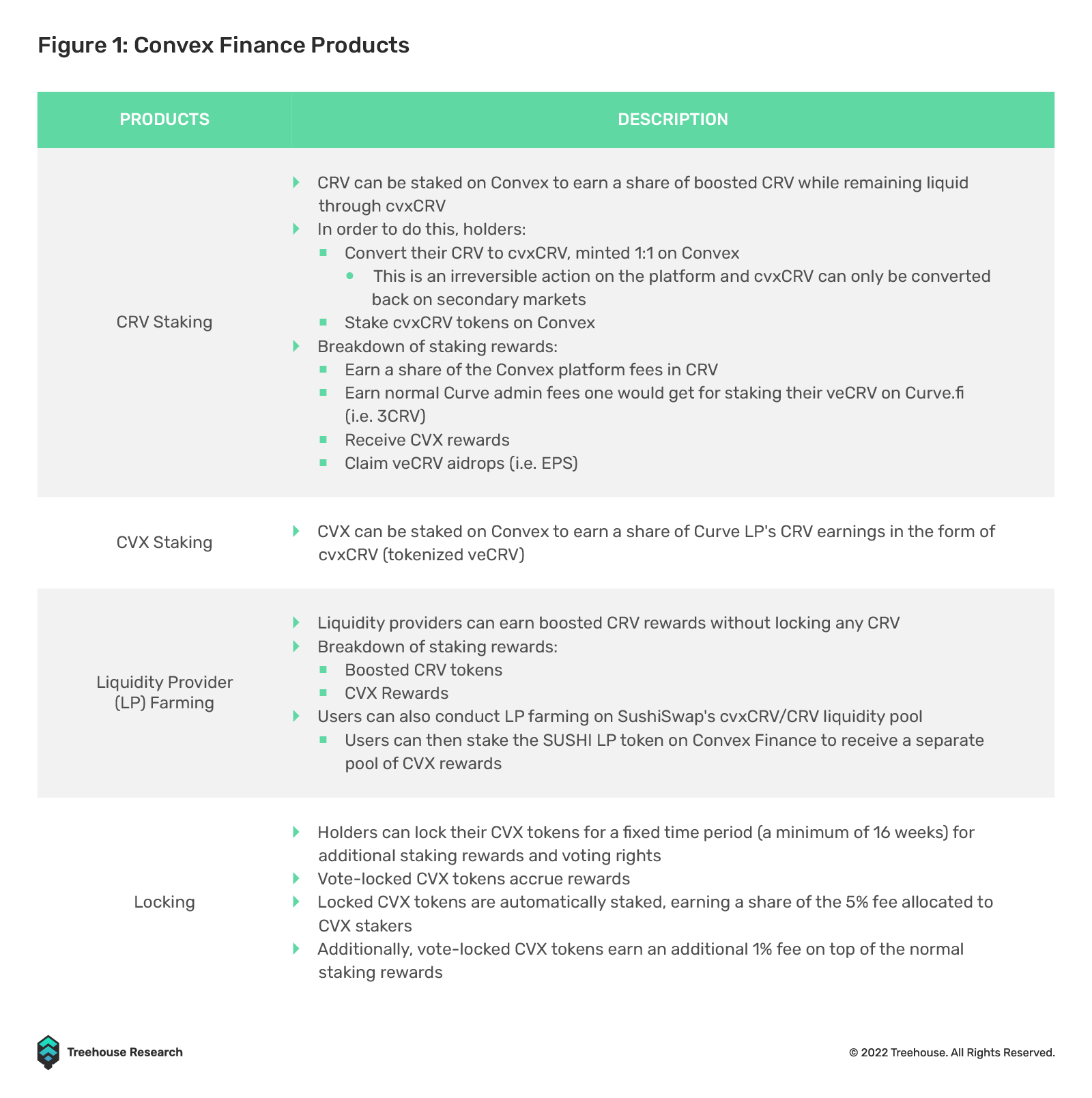 Tokens and Tokenomics
Supply and Distribution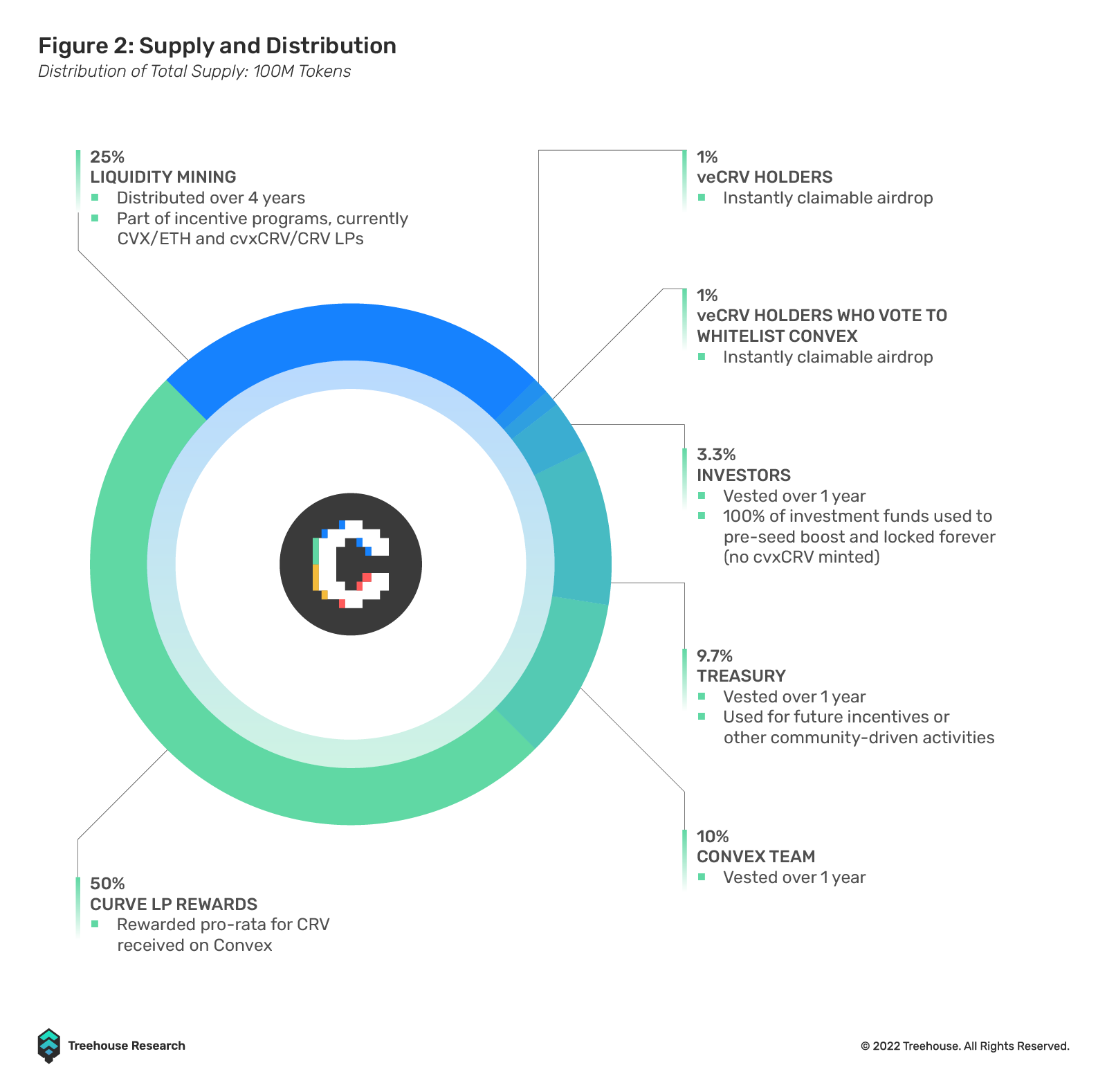 Appendix
Convex Finance Documentation – https://docs.convexfinance.com/convexfinance/
Governance – https://vote.convexfinance.com/#/
CVX token address – 0x4e3FBD56CD56c3e72c1403e103b45Db9da5B9D2B
cvxCRV token address – 0x62B9c7356A2Dc64a1969e19C23e4f579F9810Aa7
Harvest, our Analytics App, supports Convex Finance! Track your position here. Unsure which protocols are supported? Check out the complete list. If you enjoyed this, explore Learn DeFi, which covers DeFi fundamentals. Alternatively, read Insights for more in-depth research on the DeFi space. Subscribe for our updates below!