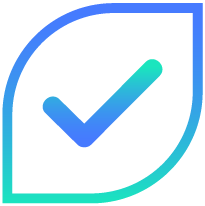 Verified by Alpaca Team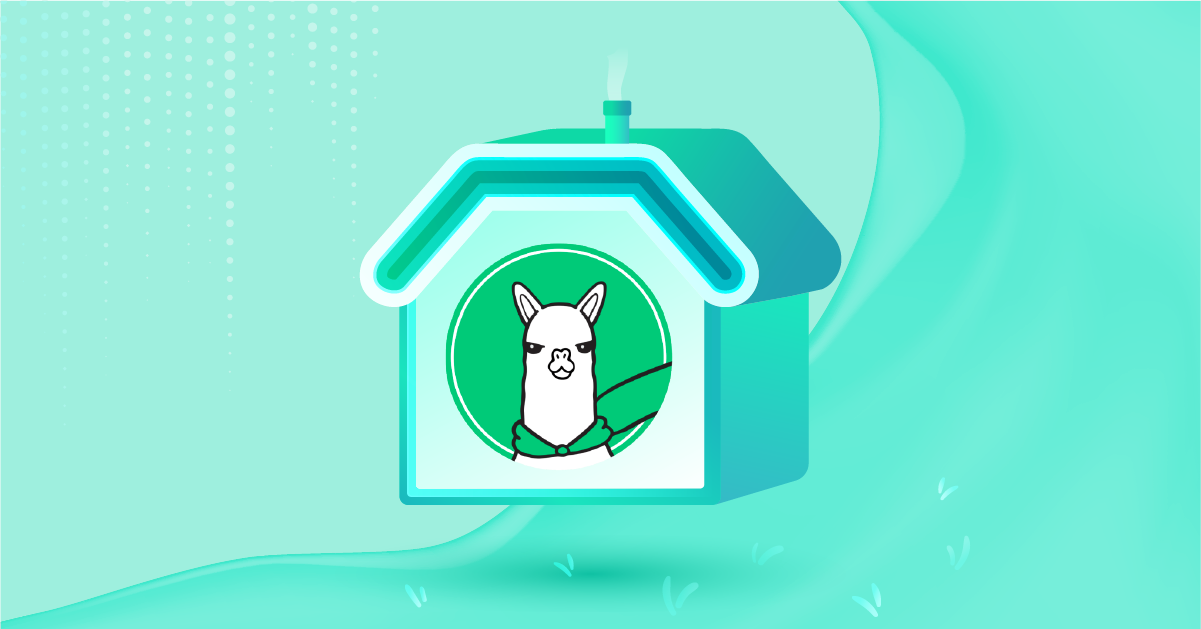 What Is It?
Alpaca Finance is the first leverage yield farming protocol on the BNB chain and has been deployed on the Fantom network as well.
About Alpaca Finance
Alpaca is the largest lending platform allowing leveraged yield farming on the BNB chain. Launched in Feb 2021, it is ranked 3rd in total TVL on the network with $766.93m as of 16 Mar 2022. The project is a fair-launch project with no pre-sale, no investor, and no pre-mine. The protocol currently runs on the BNB chain and the Fantom Network.
Products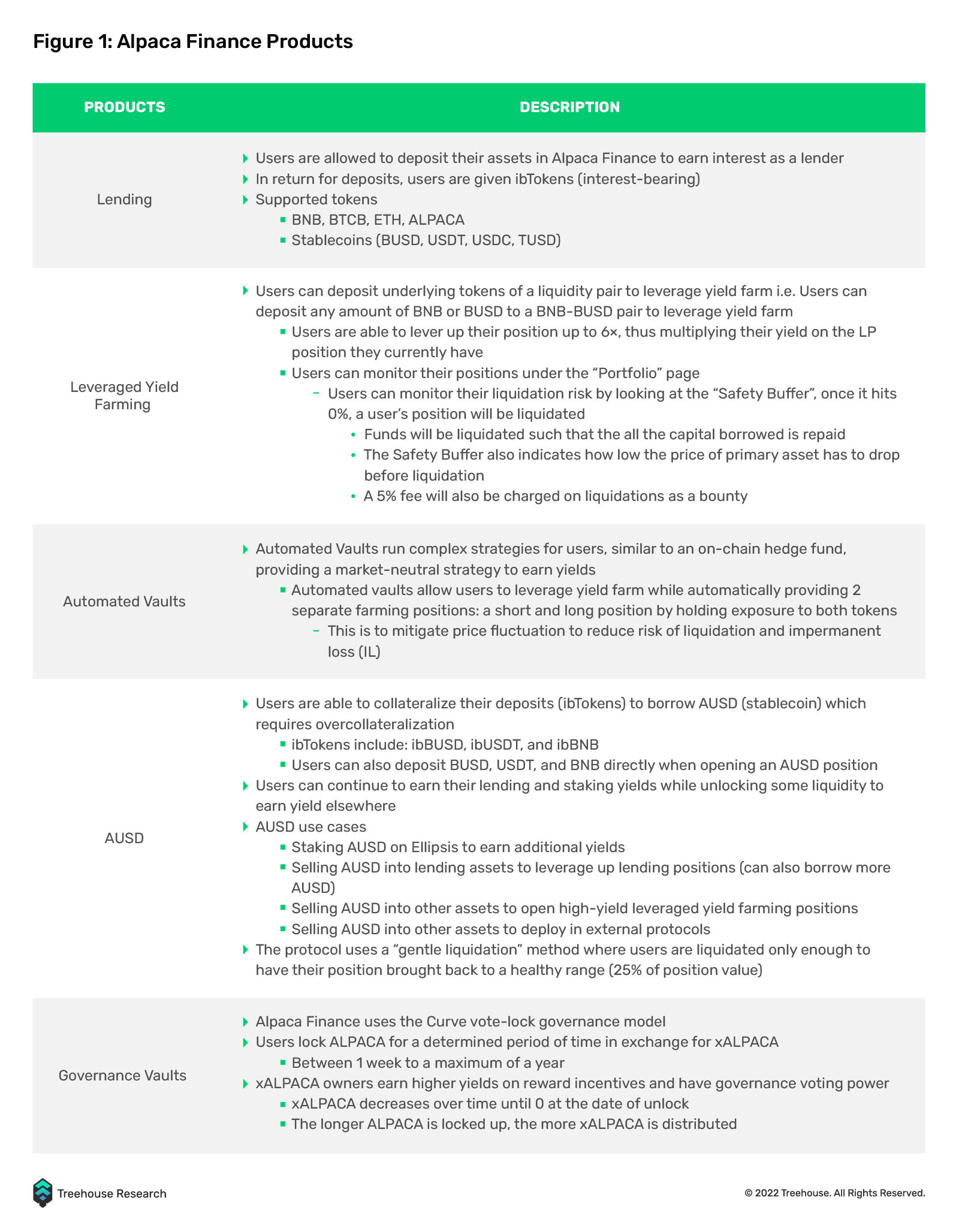 Tokens and Tokenomics
ALPACA
10% of the 19% performance fees for yield farming positions on the single-asset CAKE vault is distributed as Protocol APR to ALPACA governance vault depositors.
4% of the 5% of every liquidation bounty that any liquidation bot receives as a fee, goes towards buybacks and burns of the ALPACA token.
10% of 19% of the lending interest that lenders earn goes towards buybacks and burns of the ALPACA token.
Proceeds from occasional revenue generation events go to ALPACA buyback & burn, such as 20% of the revenue from the Alpies sales which summed to $1.25m
2.5% of 5% royalty fees on Alpie NFTs sold in the secondary market go to ALPACA buyback & burn.
5% of 9% of AUSD's Auto-Farming Performance Fee, which is from rewards earned from farming the collateralized assets in AUSD positions in Alpaca Staking (and potentially external protocols in the future) will be used for buyback & burn.
1% of 2% of Stability Fee charged on each AUSD debt position will be used for buyback & burn.
Supply and Distribution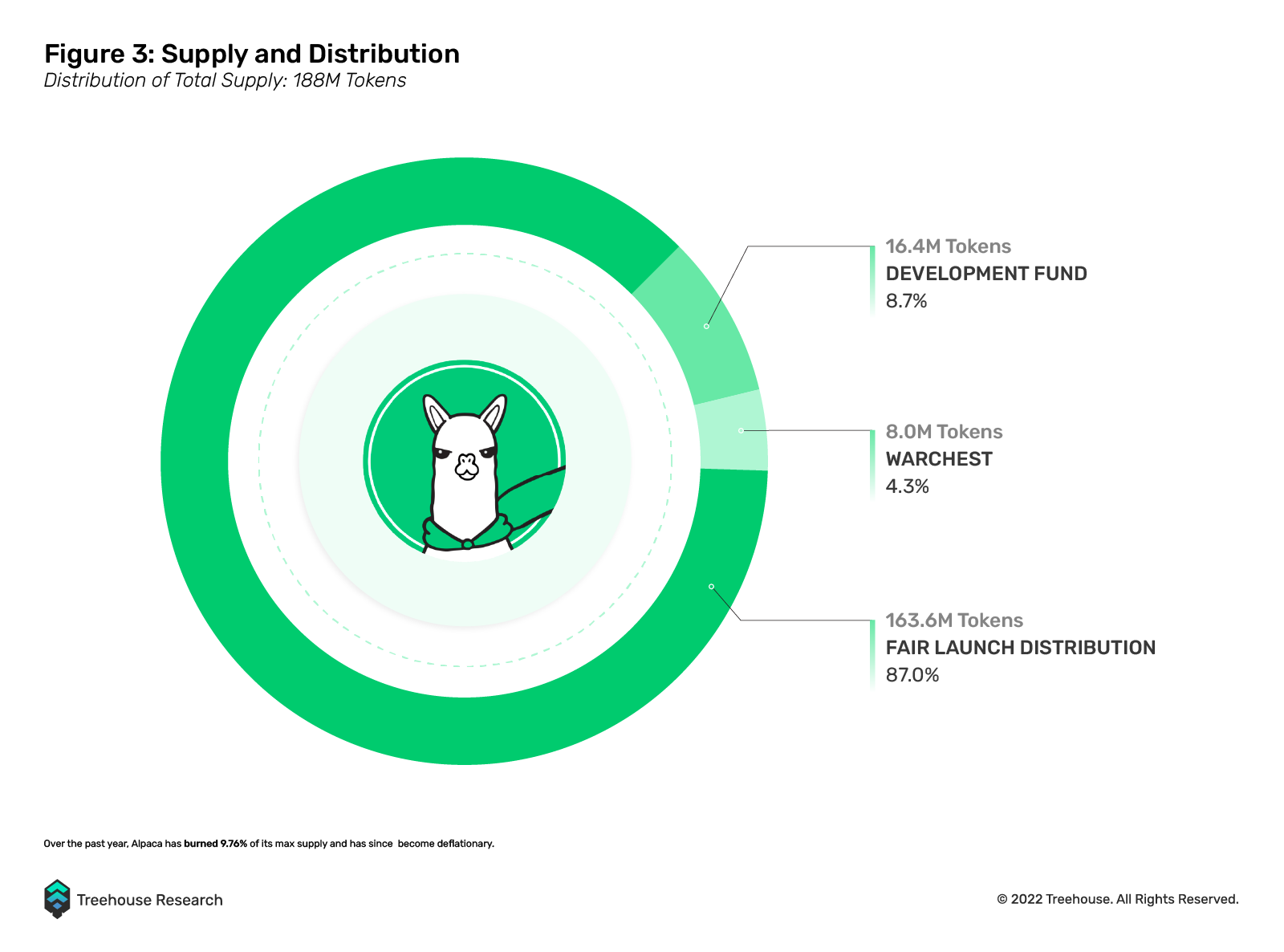 Appendix
Leverage Yield Farming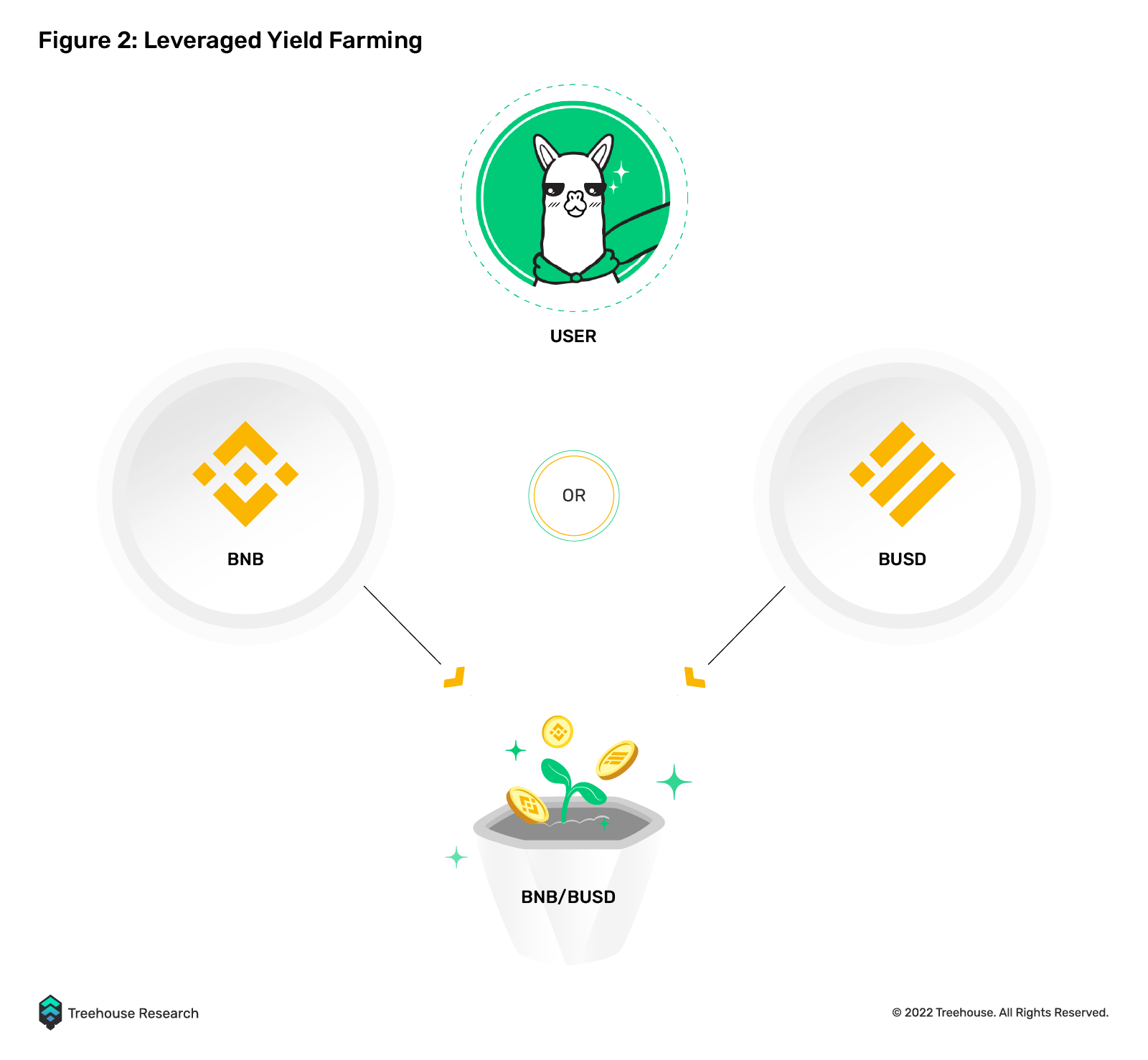 Alpaca Finance Documentation – https://docs.alpacafinance.org
ALPACA Token Address (BNB Chain) – 0x8F0528cE5eF7B51152A59745bEfDD91D97091d2F
ALPACA Token Address (Fantom Network) – 0xaD996A45fd2373ed0B10Efa4A8eCB9de445A4302
Harvest, our Analytics App, supports Alpaca Finance! Track your position here. Unsure which protocols are supported? Check out the complete list. If you enjoyed this, explore Learn DeFi, which covers DeFi fundamentals. Alternatively, read Insights for more in-depth research on the DeFi space. Subscribe for our updates below!