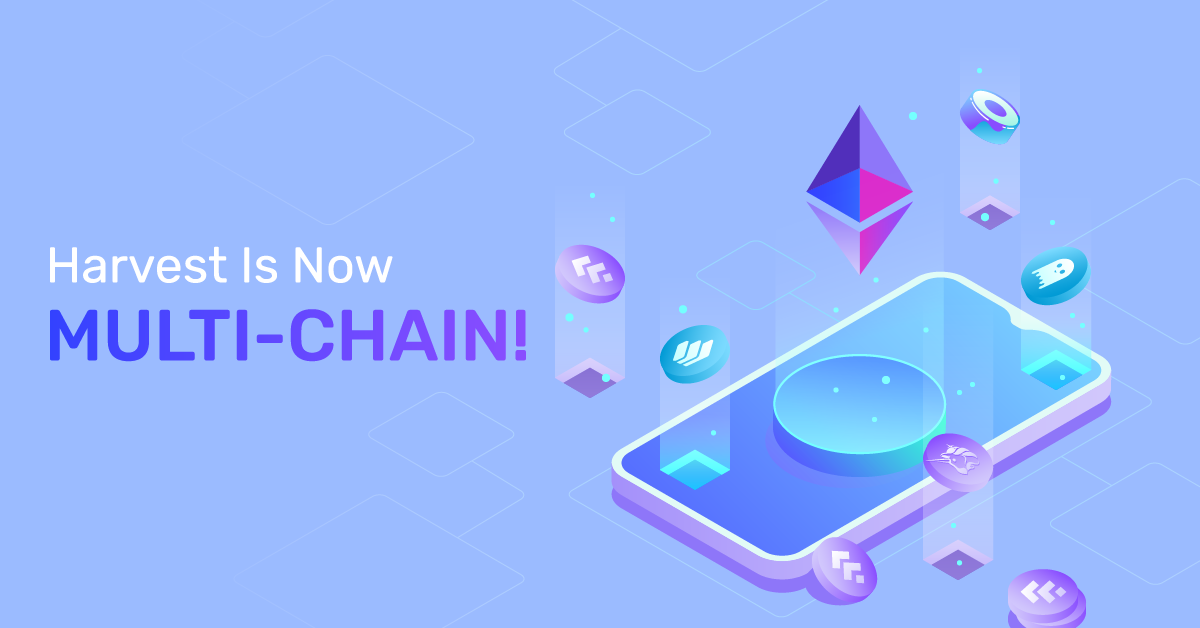 We are thrilled to announce that Treehouse has integrated Ethereum into our Analytics App, Harvest! With the newly added support for protocols including Aave, Convex Finance, Curve, Uniswap, SushiSwap, KyberSwap, and LooksRare, Harvest is now a multi-chain platform. Whether you are on BNB Chain or Ethereum, you will be able to access an in-depth analysis of your DeFi positions.
Product Upgrades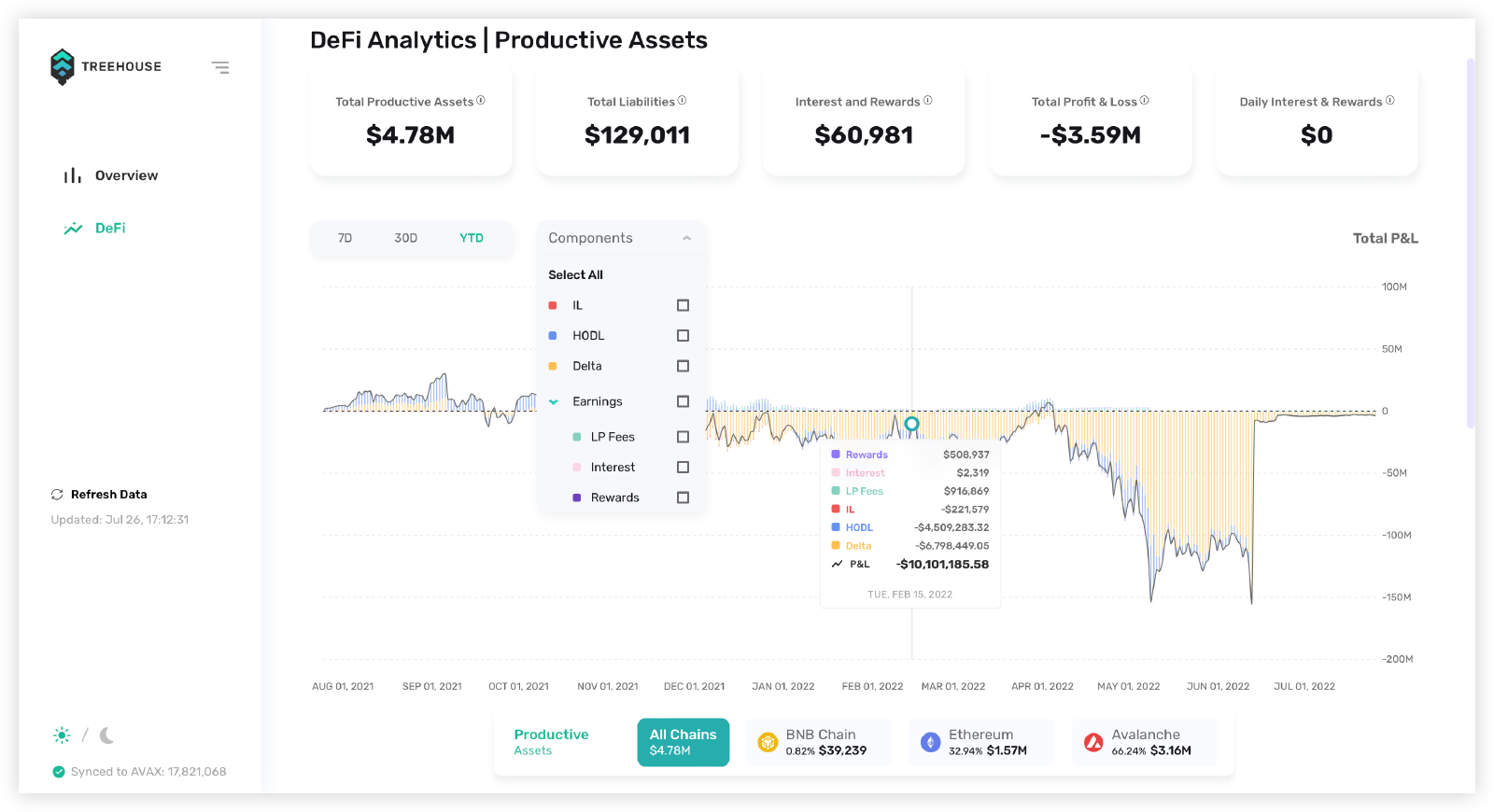 We have also made several upgrades to our dashboard's interface to bring you a streamlined multi-chain portfolio analysis experience. These improvements allow you to:
Filter your Overview and DeFi graphs by chain
Select the P&L component(s) shown in your DeFi graph
Watch a wallet using its ENS domain
Trigger immediate refreshing of your data
Getting Started on Harvest
Follow these steps to see a breakdown of your current and historical positions across BNB Chain and Ethereum on Harvest:
Connect or enter your wallet address / ENS domain here.
Your wallet will then be sent for processing, which involves extracting and calculating your wallet's historical data. If this is your first time using Harvest, it may take up to 24 hours to prepare your wallet.
You may provide your email address to receive a notification when your wallet is ready. Note that this step is optional.
Return to Harvest after 24 hours, or look out for an email notifying you that your wallet is processed. If you cannot view your dashboard after 24 hours, kindly contact us at

[email protected]

or on Discord under #feedback-requests.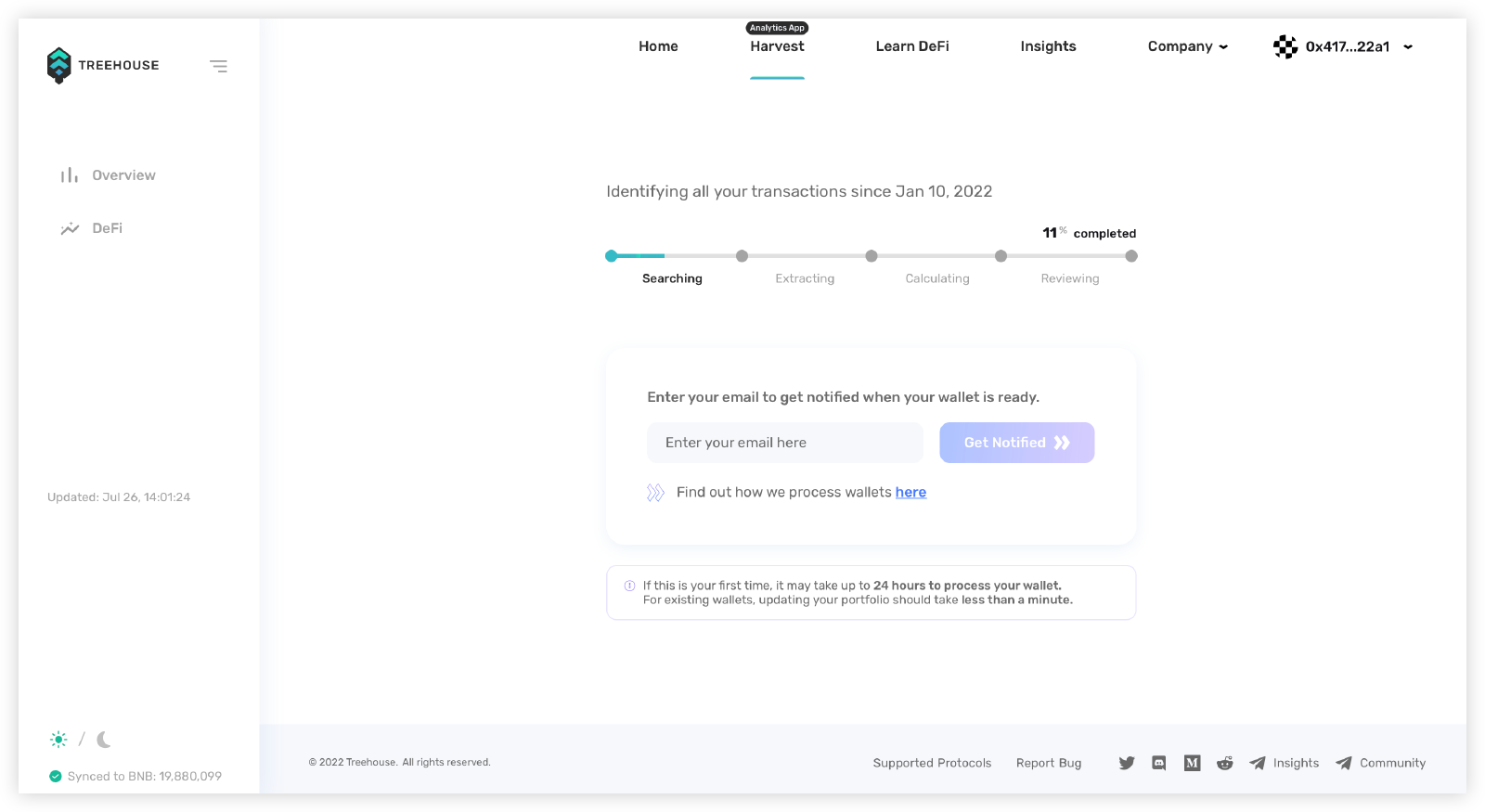 Treehouse is laying the foundation to provide everyday investors and institutions access to in-depth portfolio metrics to make informed financial decisions. Supporting Ethereum on Harvest is a critical milestone that brings us closer to achieving our mission. Stay tuned for more protocol and chain coverage in the coming weeks!
Keen to get started on Harvest? Take a tour of our Demo Wallet! Alternatively, if you are already watching your wallet, click on the gear icon in the sidebar to find where you can "Take a Tour of Harvest".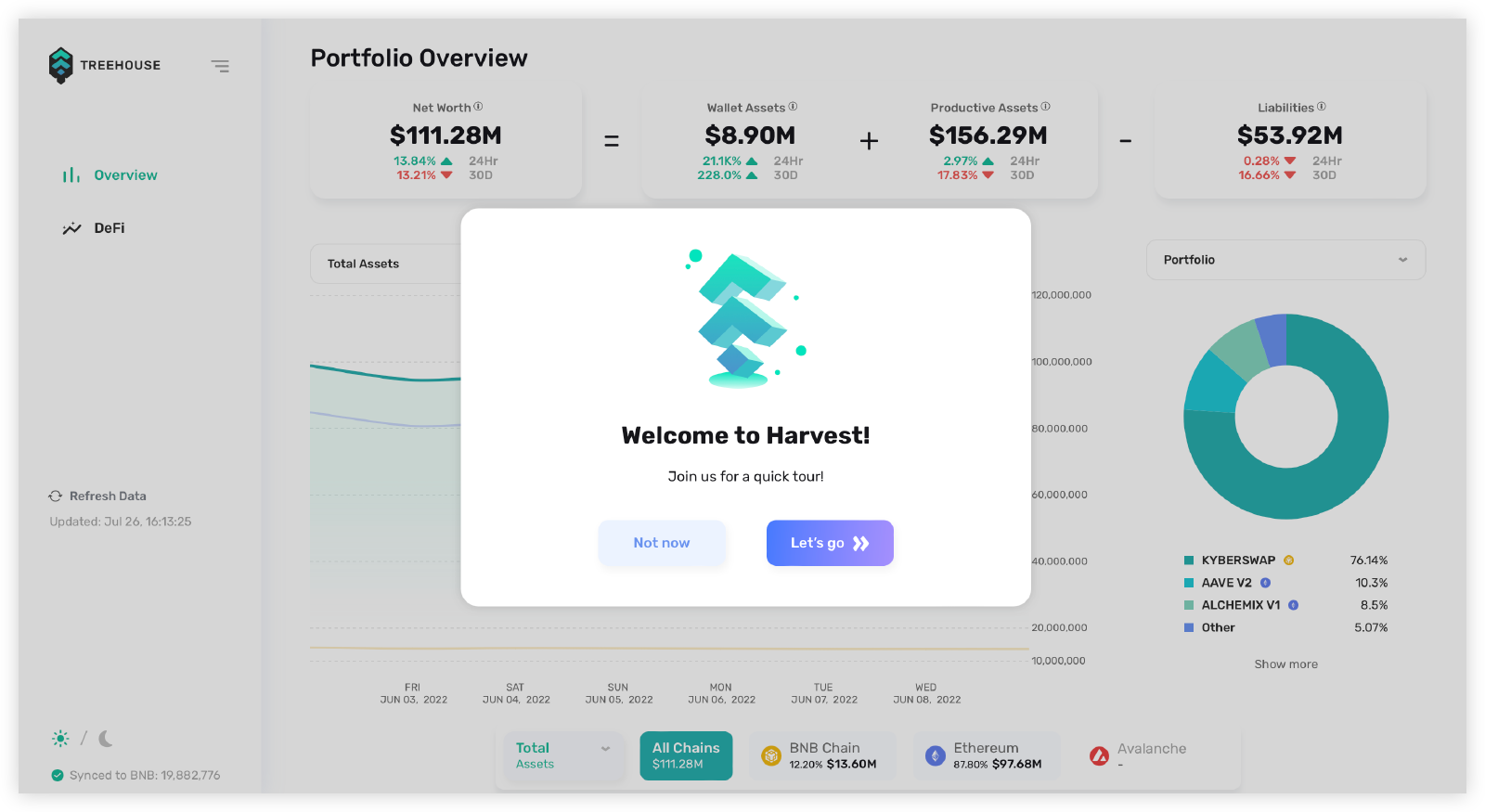 Found Ethereum on Harvest useful? Let us know what other chains you want to see!
---
About Ethereum
Ethereum is home to digital money, global payments, and applications. The blockchain and its applications are transparent, community-driven, and open to everyone, wherever you are in the world.