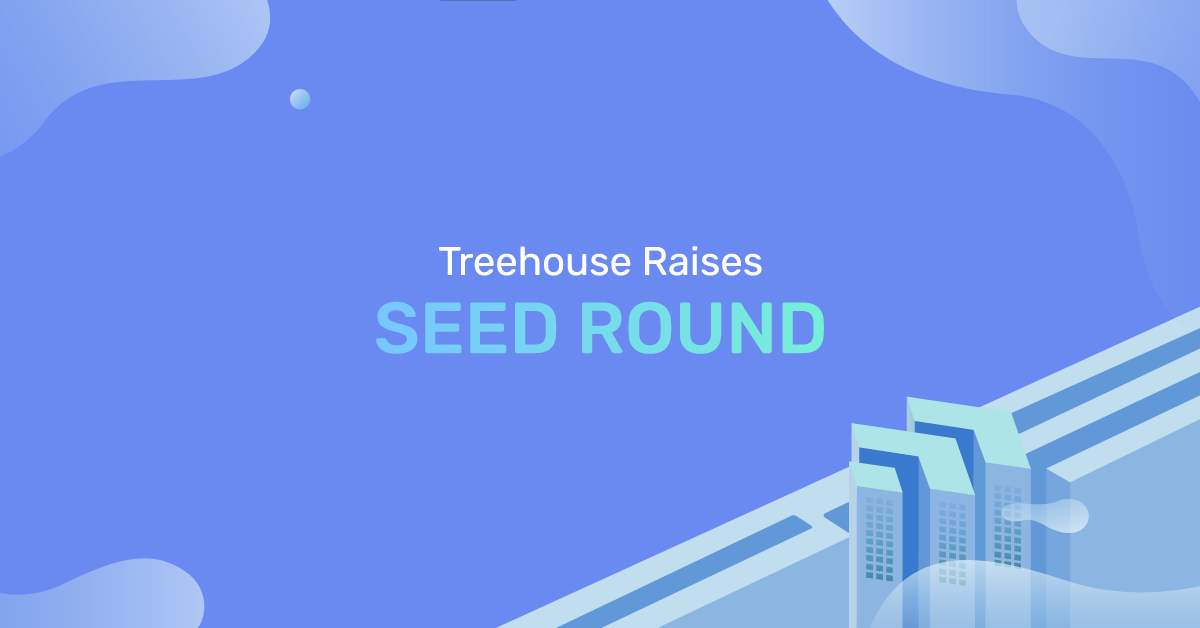 We are thrilled to announce that Treehouse has raised US$18 million to build the DeFi analytics platform of the future. The seed round was led by an undisclosed large FinTech investor with participation from Tier 1 VC funds, institutions, and angel investors including Mirana Ventures, Lightspeed Venture Partners, MassMutual Ventures, Binance, Global Founders Capital, Jump Capital, Moonvault Capital, Wintermute, GSR, K3 Ventures, LeadBlock Partners, Coinhako, Bitpanda, Pintu, The Brooker Group, AlphaLab Capital, Portofino, Pulsar Trading, Fundamental Labs, CRC Capital, Berioza Associates, Venturra, Do Kwon of Terraform Labs, senior executives from SoftBank Vision Fund, and more.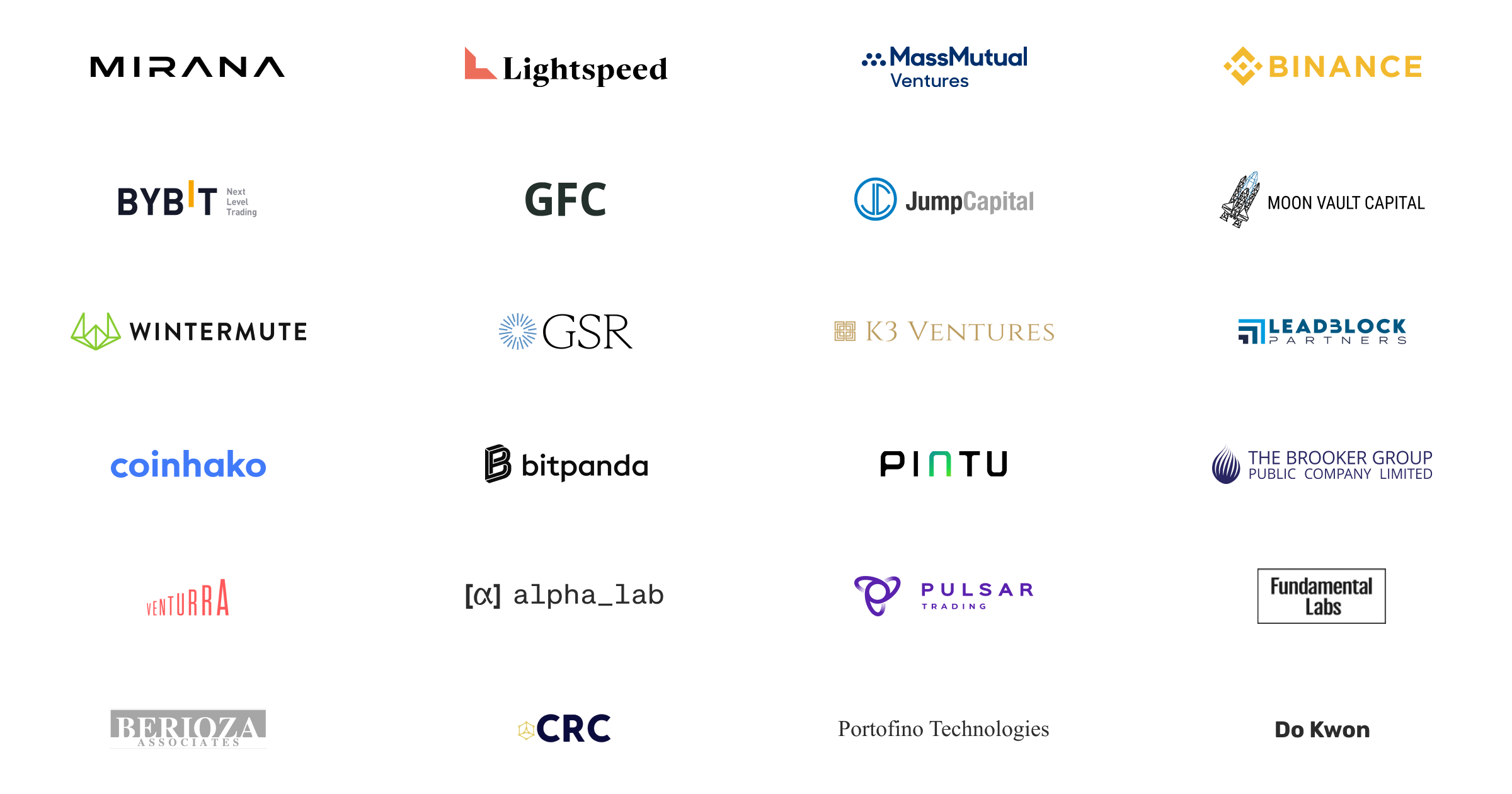 Our Inception
In late 2020, we were introduced to the world of DeFi and deployed capital into the first protocols. While existing tools could track current positions, no DeFi platform could provide in-depth analytics, historical metrics, and comprehensive risk breakdowns comparable to the platforms found in traditional asset classes. As professionals in traditional finance and technology firms, we set out to build a platform to fill these gaps.
Over the past 11 months, Treehouse has worked hard to build a DeFi tool that will change the way retail and institutional investors navigate the space. We are proud to introduce this work through our flagship product, Harvest, the most comprehensive analytics platform available in DeFi.
Harvest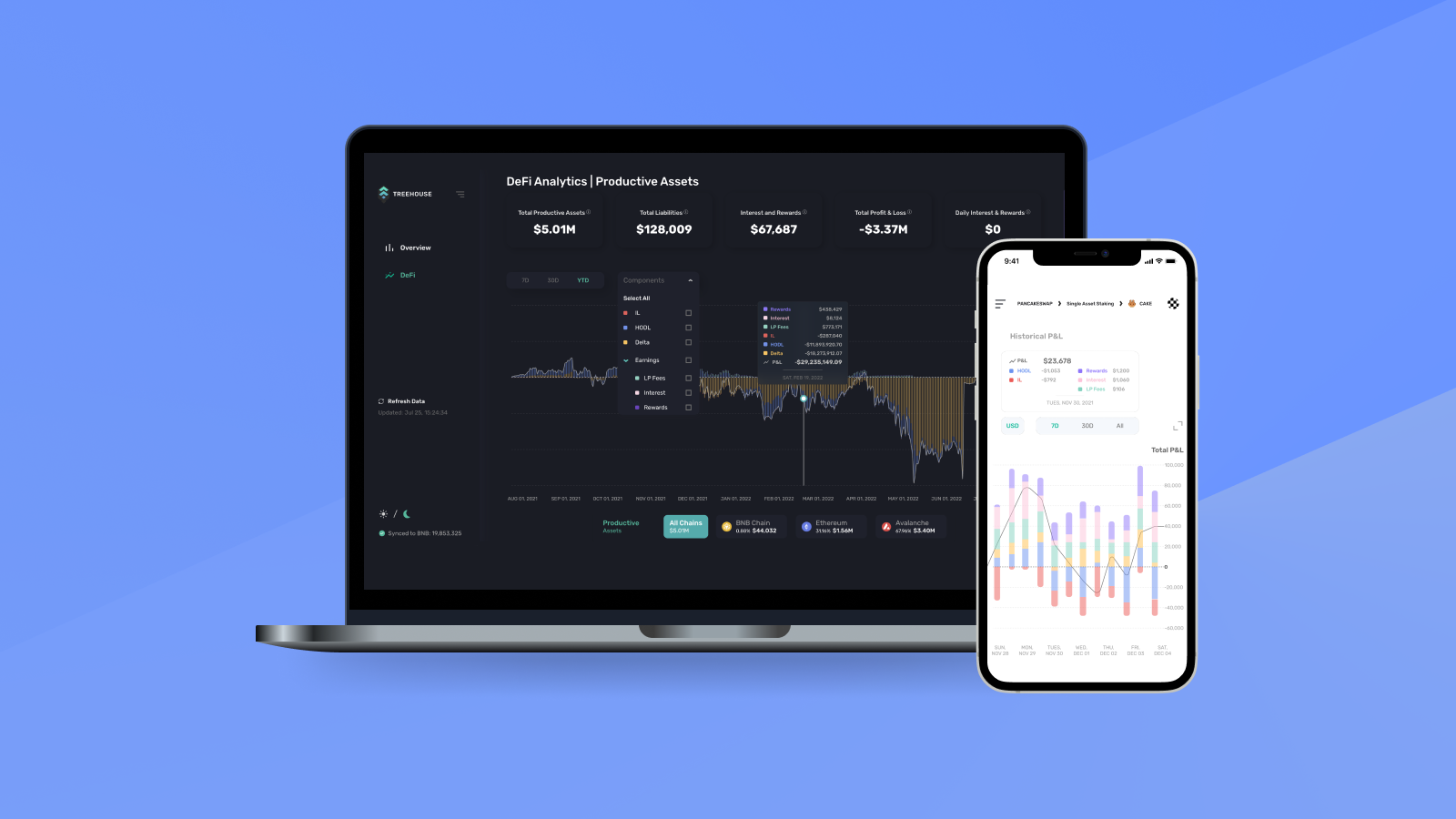 Harvest indexes blockchains and deconstructs DeFi positions to present historical data, P&L, and risk metrics on a seamless and highly intuitive user interface. Our analytics platform provides information previously unavailable in DeFi and establishes a standard for users to analyze risks associated with their current and historical positions. Harvest will be released in several phases and offer coverage for hundreds of protocols starting with 5 major chains — BNB Chain (BNB), Ethereum (ETH), Avalanche (AVAX), Fantom (FTM), and Terra (LUNA).
Beyond that, Treehouse is working to democratize access to information by providing our users with high-quality research and well-curated insights. Our platform will also function as an information hub for DeFi users, built by a network of analysts providing world-class fundamental and technical commentaries on both cryptocurrency and traditional asset classes.
The Future
Today, we have grown into a diverse and well-rounded team of over 100 employees spread across offices in Singapore, Ho Chi Minh, San Francisco, and Hong Kong.
With the fresh capital raised, we will:
Expand Harvest's blockchain and protocol coverage
Build new products and features for retail and institutional users
Scale our infrastructure to improve user experience
Provide high-quality research and well-curated insights
Hire world-class talent across our offices
At its core, Treehouse is fueled by the driving principle of financial inclusion. We envision a world where the everyday person has access to financial products, services, and information that will enable them to harness the power of DeFi.
To our users, lead investor, supporting institutions, individuals, advisors, and the relentless team at Treehouse, we thank you for your unwavering support, trust, and commitment.
We are humbled and excited to be able to continue building this ecosystem with you.
The Treehouse Team