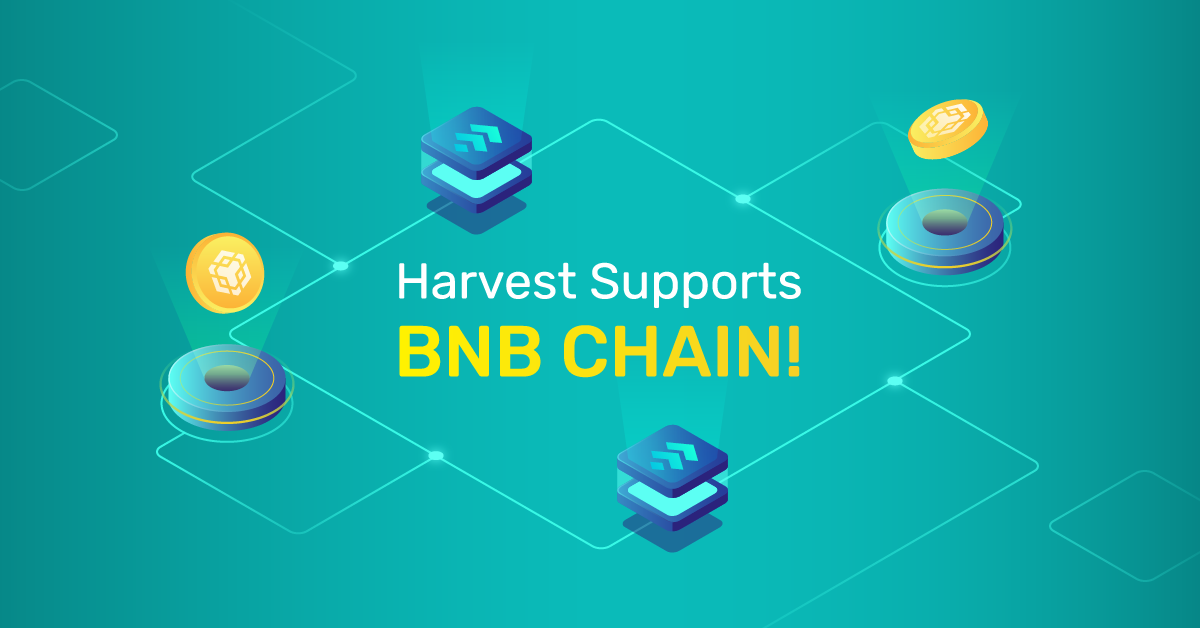 The ethos of financial inclusion lies at the heart of all our decisions at Treehouse. Working with community-driven ecosystems aligns with our commitment to building products for everyday people. Today, we are excited to announce BNB Chain as the first network launched on our Analytics App, Harvest!
Formerly known as Binance Smart Chain (BSC), Binance Build and Build (BNB) Chain first appeared as a modified hard fork of the Ethereum blockchain in September 2020 and has since flourished into one of the top Ethereum Virtual Machine (EVM)-compatible blockchains. With affordable transaction fees and a diverse range of accessible applications, BNB Chain lowers the barrier to entry into the world of DeFi for both everyday retail investors and institutional traders.
Harvest brings to DeFi an unprecedented depth of information, deconstructing portfolios to present historical data, profit & loss (P&L), and risk metrics on a seamless and highly intuitive user interface. BNB Chain users can now access Harvest to view comprehensive data analytics on their current and historical DeFi positions across 82 protocols, including PancakeSwap, Venus, Alpaca Finance, Ellipsis, Tranchess, MDEX, ApeSwap, and more. Find the complete list of protocols supported here.
Getting Started on Harvest
To see an analytical breakdown of your current and historical BNB Chain positions on Harvest, connect your wallet or enter your wallet address here.
---
About the BNB Chain
BNB Chain's mission is to build the infrastructure powering the world's parallel virtual ecosystem through the concept of MetaFi. It is a community-driven, open-source, decentralized ecosystem committed to benefiting users, projects, and developers connected to its community.